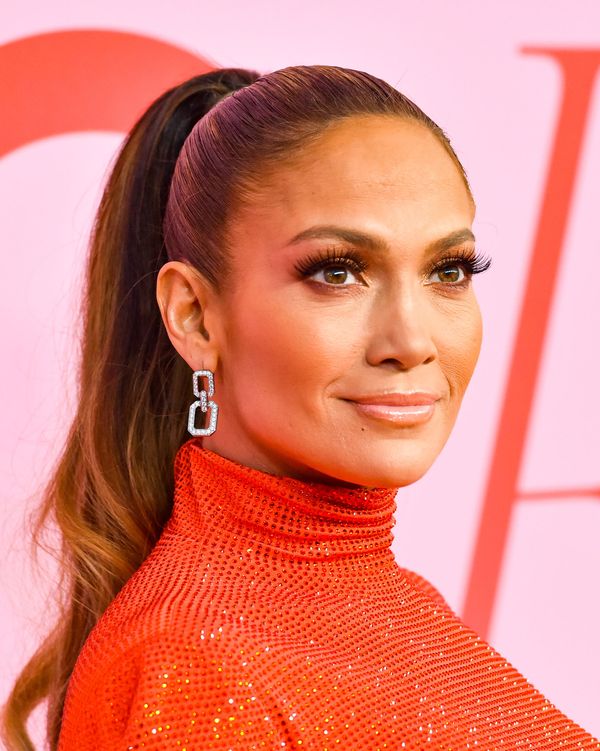 Photo: Sean Zanni/Patrick McMullan via Getty Image
God bless Jennifer Lopez. The actress has more glow in her cuticles than the rest of us have on our whole bodies. Last night, the actress surprised an entire room of beauty editors with a Q&A about her beauty routine and the making of her 25th scent, Promise (out now at Ulta). Lopez has a $2 billion fragrance business.
For someone who will be performing at the Super Bowl halftime show and probably nominated for an Oscar, JLo looked annoyingly well rested. She wore a white belted skirt suit with double-stick tape and lots of diamonds. Her nude lip gloss looked perfectly dewy. Her skin had the fine dampness that comes from drinking lots of alkaline water. While Lopez did not fully reveal the many secrets of her skin-care process, she did answer the one question that has been dogging Google since the '90s: "What bronzer does Jennifer Lopez use?"
"The one product I can't live without? There's a Serge Lutens bronzer that I love. I don't know if you guys know who he is," she said. "You know, nothing fancy." The bronzer, created by legendary French makeup artist and perfumer Serge Lutens, is $170.
If you buy something through our links, New York may earn an affiliate commission.