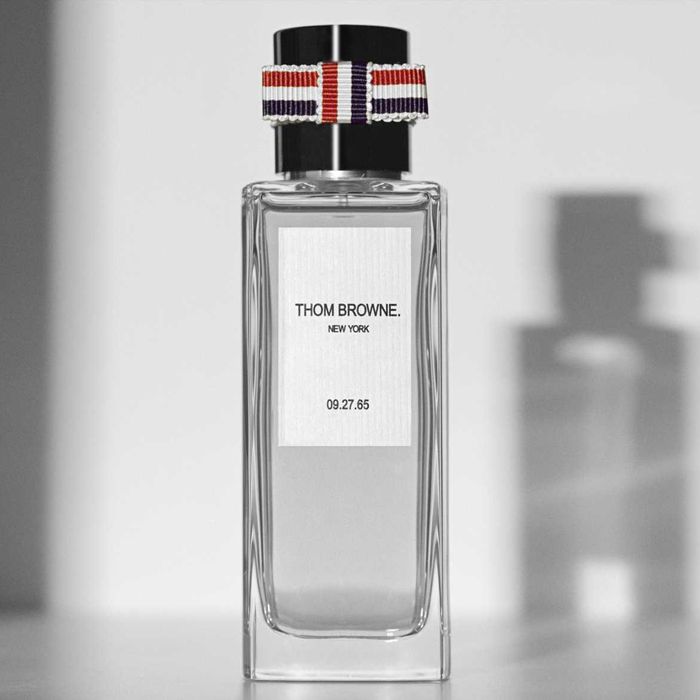 Thom Browne's new fragrances are all vetiver based.
Photo: Thom Browne
Fashion designer Thom Browne is launching a collection of six gender-neutral fragrances next month, all of which are vetiver based. I can die now.
Earthy, grassy, crisp vetiver is hardly the most popular fragrance note. Traditionally, it has been used mostly in men's scents, but it has a timeless elegance that's much like one of Browne's iconic gray flannel suits — made to be worn by everyone. The designer seems to agree. He told WWD that he chose vetiver (which he spells vetyver. Maybe it's how the Brits spell it?) "because it is an iconic scent which served as a good base for my fragrance collection. I do appreciate fragrances that confidently and unabashedly stand on their own, fragrances that provoke a true emotion."
Each scent, which he created with perfumer Rodrigo Flores-Roux of fragrance house Givaudan, contains an accord of not one, but three vetiver extracts. And, while five are paired with another note (as in Vetyver and Cucumber or Vetyver and Rose), Vetyver Absolute stands alone and serves as the base for the others. (It is also Browne's personal favorite.)
The collection is so close to Browne's heart that he named all six of them after his date of birth — 09.27.65 — each differentiated only by a number, 01 through 06. They range from $200 to $250 and will be sold in his boutiques, on thombrowne.com, and at Dover Street Market.