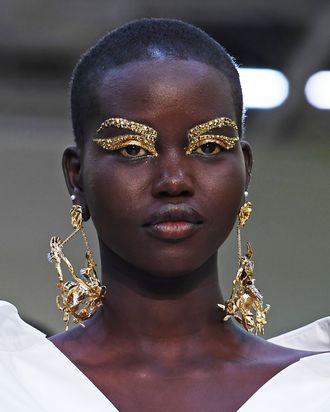 Photo: Pascal Le Segretain/Getty Images
The show Euphoria aired 106 days ago and we're currently in the final throes of Fashion Month. This means we're all very aware by now that next year will be all about putting shiny, glittery things around your eyes.
Thanks to previous beauty looks Pat McGrath has created backstage, the idea of wearing jewelry, like Swarovski crystals, on the eyelids and brows isn't a completely foreign one. But yesterday at Valentino's spring 2020 show, McGrath gave us a much more wearable jewelry look for eyes by using everyone's go-to jewelry finish: gold.
Instead of slipping on your usual stacked rings, those uncomfortable midi ones that sit above the knuckles, an anklet, some trusty gold hoops, or a nameplate necklace, consider freeing your fingers, wrists, ankles, necks, and ears of all that weight and just wear most of your gold on your eyes.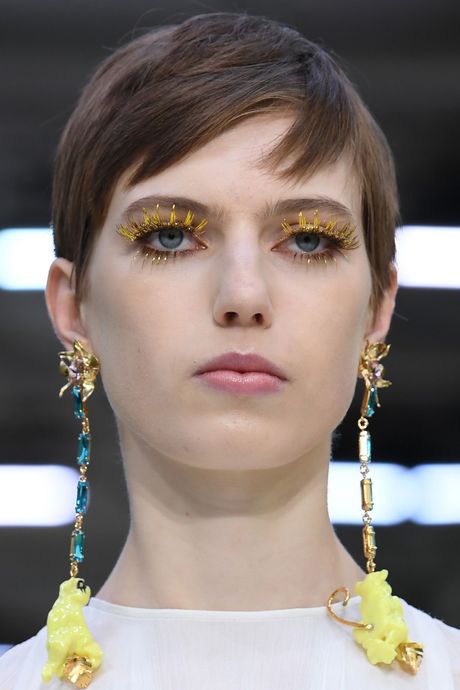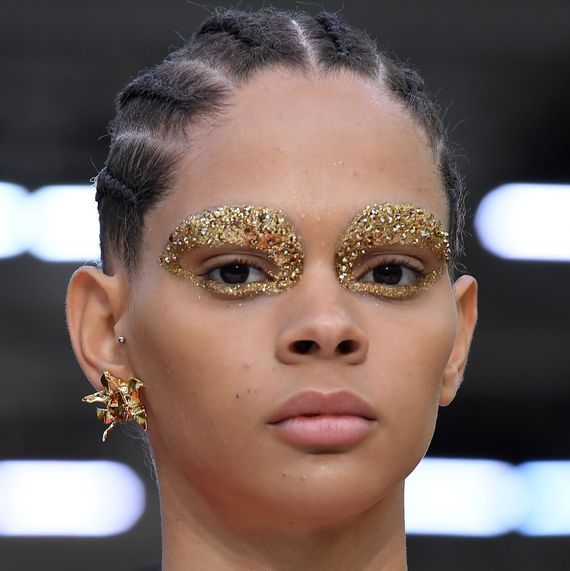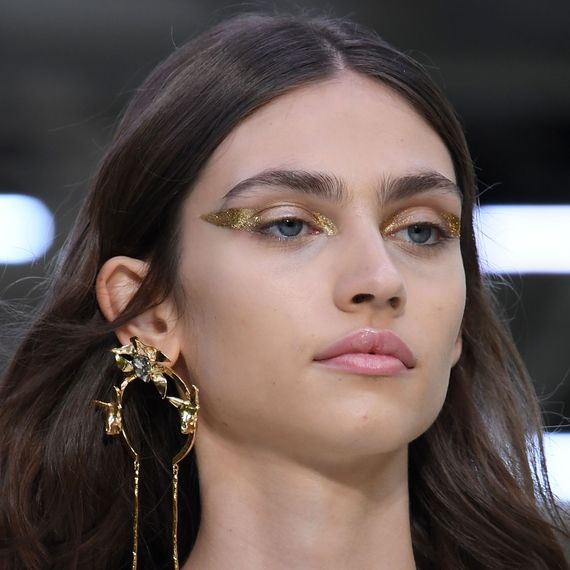 Mother Makeup did us a solid by dreaming up four gold looks to fit any style: Really blingy brows with really blingy wings to match; a really blingy super-hero mask that doesn't hide your identity; a tasteful gold wing paired with a tasteful gold inner corner; and really long, gold lashes.
Pros to gold eye jewelry include no longer having to fasten tiny things, no longer misplacing jewelry when washing hands or pulling weeds, lack of that gross green tint on your fingers, and another excuse to try the new Pat McGrath Labs Blitz Astral Quad Eyeshadow Palette in Nocturnal Nirvana as a base. Cons include that these looks are probably really annoying to remove, but what eye makeup look isn't, really.