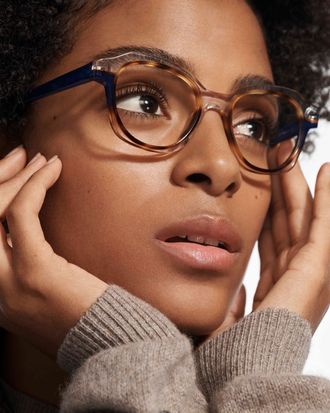 I do not personally wear eyeglasses, but I imagine that if I did, I would spend a long time deciding whether to go clear frames or tortoiseshell frames. Do I want to look artsy and minimal? Do I want to look like Edna Mode? The opportunities are endless. But if you truly can't decide, Warby Parker has a new hybrid answer for you. The glasses brand, a favorite among anyone that wants trendy frames, just released the new Super Concentric collection. It uses three different acetate colors layered on top of each other for an artsy look.
The Super Concentric comes in three slightly different variations: The more square Francis shape, the more angular Darrow shape, and the rounder Percey shape. Yes, that's three options to choose from, but you can't go wrong with any of them, really.
If you buy something through our links, New York may earn an affiliate commission.