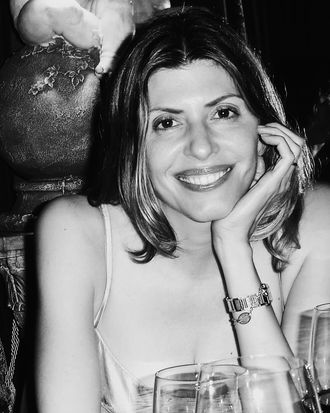 Jennifer Dulos.
Photo: New Canaan Police Department
On May 24, Jennifer Dulos of New Canaan, Connecticut, mysteriously vanished after suffering what investigators believe was a "serious physical assault." Since her disappearance, police have discovered her abandoned car, bloodstained clothes, and video footage that points toward two suspects: Dulos's estranged husband and his girlfriend, Michelle Troconis.
Here's what we know so far:
Jennifer Dulos disappeared on May 24.
According to police, the last day Dulos, 50, was seen or heard from was May 24, when she dropped her kids off at school. The same day, police discovered her abandoned 2017 black Chevrolet Suburban, which she was believed to be driving at the time of her disappearance, in Waveny Park. That evening, police found bloodstains and spatter in her home's garage.
Since opening the case, Connecticut State Police say they have received hundreds of tips regarding Dulos's disappearance, the Stamford Advocate reports.
There are two main suspects: Dulos's estranged husband and his girlfriend.
On June 1, Fotis Dulos, 51, and his girlfriend, Michelle Troconis, 44, were arrested and charged with tampering with or fabricating physical evidence, as well as hindering prosecution. Per court documents, video footage captured a man — who appears to be the estranged husband — disposing of garbage bags in multiple trash bins in Hartford, and then getting into a car with a woman who resembles Troconis. Inside the garbage bags, authorities reportedly found clothing and sponges stained with Dulos's blood, according to Fotis and Troconis's arrest warrants. And, on June 11, prosecutors said in court that a lab had confirmed that Fotis's DNA was found on the sink in Dulos's house, per the New York Post. Both Fotis and Troconic were freed on $500,000 bail.
Troconis and Fotis stood by each other's version of events at the time of their initial arrest; in recent weeks, however, it appears that she's slowly turned on him. In an interview on August 13, Troconis told detectives that Fotis had his truck cleaned on May 29 "because the body of Jennifer at some point was in there," according the New York Post; she also, according to an arrest warrant, claims that she and Fotis used what police are calling "alibi scripts" that outlined their supposed activities and whereabouts the day of Dulos's disappearance. On September 4, Fotis was arrested and charged again with tampering with evidence. Later in the day, he was released after posting the $500,000 bond. (He is scheduled to appear in court on September 12, per NBC Connecticut, and is expected to plead not guilty.)
Then, on September 5, Troconis reportedly turned herself into state investigators on a new charge of evidence tampering, the New York Times reports. Like Fotis, she was released the same day after posting bond. As of now, Connecticut authorities have not directly implicated Troconis in Dulos's disappearance.
Fotis and Jennifer were in a bitter custody battle at the time of her disappearance.
While Fotis's lawyer has argued that Jennifer had staged her disappearance in an attempt to get her revenge on Fotis — a Gone Girl–inspired scheme —most reports point to Jennifer and Fotis's custody battle as a potential motive for the alleged murder. (Both Jennifer's family and Gone Girl author Gillian Flynn have rejected the lawyer's claim, calling it "sick.") In divorce papers, Jennifer accuses Fotis of infidelity and calls his behavior "irrational, unsafe, bullying, threatening and controlling," per the Advocate. (Fotis has denied the allegations.) Furthermore, court documents show that Fotis may have struggled financially, per CBS News.
Since May 24, the couple's five children have been staying with Jennifer's mother, who has been granted custody of them.
This post has been updated and will continue to be updated as new details emerge.