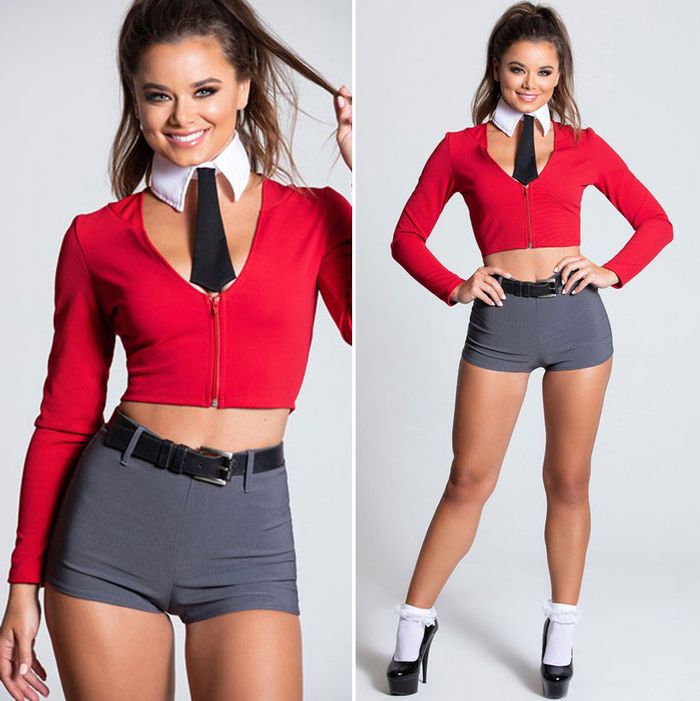 Yandy, the company that makes fluffy plastic high heels and "sexy" Halloween costumes based on literally any topic, has done it again in the "work everyone up" category.
This year, the sexy costume of choice is a "Nicest Neighbor Costume," which the internet quickly figured out is a Mister Rogers costume with about 85 percent less fabric.
"Please don't do this," some people wrote. "Gross." "Not my Mr. Rogers!"
Some (perhaps more nuanced) thinkers countered that, in fact, Mister Rogers and his iconic red sweater are already sexy. But anyway, Yandy is no doubt grateful for the Twitter Puritans, since we know that the company openly tries to one-up themselves every Halloween, in terms of sparking pearl-clutching and complaints with whatever subject they decide to sexify (an official term, I imagine).
Last year, it was a sexy Handmaid's Tale–inspired "Red Maiden" costume that put people over the edge, so much so that Yandy ended up yanking the red cloak/fishnets/bonnet costume set from their site. Before that, they pushed the limit with Sexy Ken Bone, Sexy Cecil the Lion, Sexy Slenderman … the list goes on.
I for one am always in awe of how Yandy has their finger on the political pulse. 2018's "Anonymous Op-Ed" and "Cloudy Affair," an homage to Stormy Daniels, are far more incisive and satirically brilliant than most political humor columns. In 2019, they've upped the ante in this regard, too, with a "Sexy Tariff" dress that will no doubt spark some very high-minded discussions of what Trump is doing to strain our relationship with China, in many, many foam parties throughout this nation.