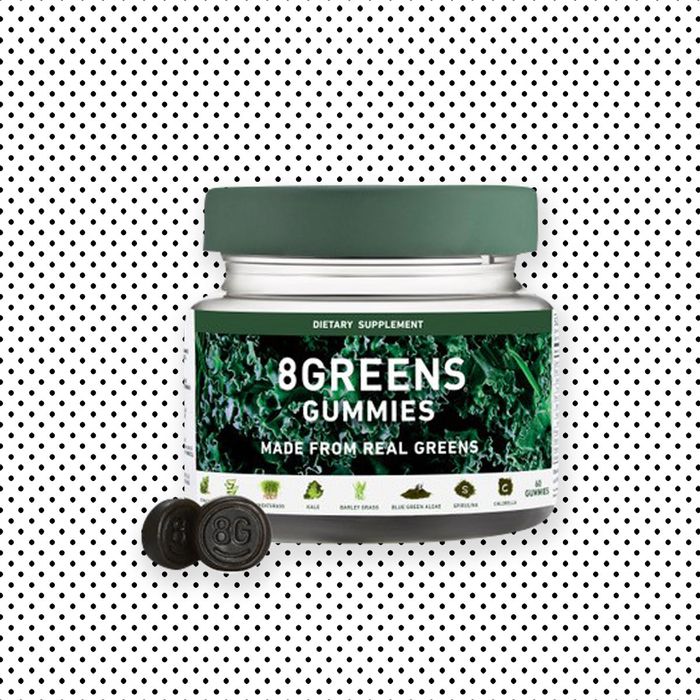 Photo: Courtesy of the Retailer
When I was a kid, green vegetables were the enemy. I could be stuck at the dinner table for hours after everyone else got up, stubbornly refusing to eat my broccoli. Eventually, I figured out a way to wipe my mouth with my napkin while surreptitiously depositing a mouthful of green peas, which eventually came with me to the bathroom and were safely flushed down the toilet. I'm proud to say that my eating habits have matured along with my table manners, but there are days when I still fall short of getting an adequate amount of greens. That's where 8Greens comes in.
Cancer survivor and entrepreneur Dawn Russell launched 8Greens tablets a few years back (and has since sold 40 million of them). The picky eater in me has always balked at the idea of stirring a green tablet into my water bottle, but when I heard she'd made gummies, she was speaking my language. It took her more than 250 prototypes to nail the recipe, which contains spinach, spirulina, kale, aloe vera and wheat grass. Just two gummies give you as much vitamin B6 as six cups of spinach, as much vitamin C as six oranges, seven cups of milk, and 15 cups of broccoli. Despite all those groceries, they taste slightly sweet with a little grassiness.
I am fully aware that gummies are no daily replacement for the real thing, but, if nothing else, these seem a healthier replacement for my Swedish fish habit.
If you buy something through our links, New York may earn an affiliate commission.