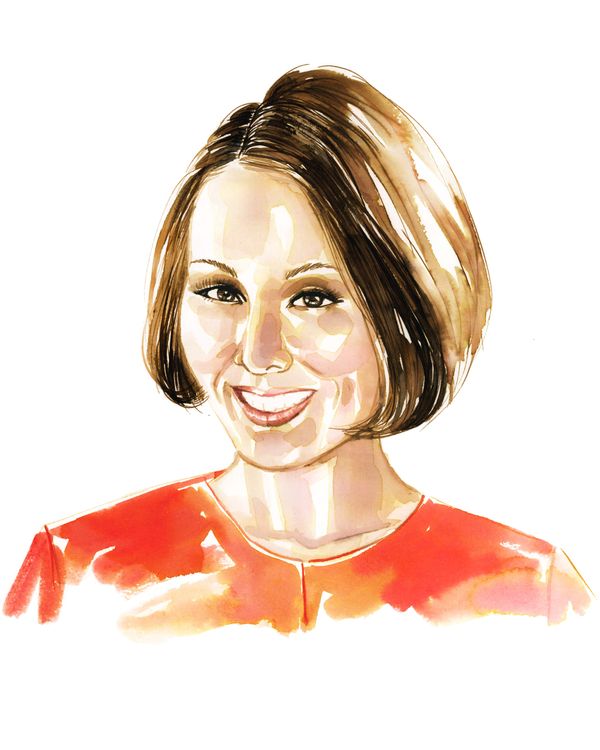 Illustration: Samantha Hahn
There's no one right approach to makeup or skin care; everyone does it a little bit differently. In You Do You, the Cut talks to women about what they put on their faces and bodies, and why.
Alina Cho was one of the first to bring fashion to the world of mainstream news. A longtime correspondent for CNN, she reported on Michelle Obama's groundbreaking style and hosted the network's Fashion: Backstage Pass, where she interviewed Karl Lagerfeld and Marc Jacobs. She was also part of the CNN team that won a Peabody Award for their Hurricane Katrina coverage, and one of few journalists to ever report from North Korea. As someone who's spent her career in the spotlight, Cho's take on beauty is both glamorous and practical. Here, she talks about her favorite luxury sheet mask, her beauty standbys, and sleeping in makeup.
On her beauty philosophy: Wash your face. If I go to bed without washing my face, I'm playing beauty Russian roulette. Will I wake up with a breakout? Or not? It's not worth the stress! And you only look as good as you feel.
The first five things she does every morning: I meditate for 20 minutes — I practice Transcendental Meditation. I check my phone and review my texts, email, Instagram (in that order). I brush my teeth, wash my face, and moisturize. I make coffee (it's always Hampton Coffee Company Classic Blend with oat milk). I read the actual newspaper — the New York Times, the New York Post, and The Wall Street Journal.
On bangs: Been there, done that. I'm not going back.
On her best piece of beauty advice: Reapply your sunscreen often. Then, when you get out of the sun, wash your face!
On three things she can't live without: Evian water (I'm a water snob), Nobu salmon skin hand rolls (have you tried them?), three times a week private AKT dance sessions. It's my favorite workout.
On her nighttime skin-care routine: I wash my face with Macrene Actives cleanser. I follow that up with Macrene Actives moisturizing cream and neck and décolletage treatment (Macrene Alexiades is my dermatologist). Then, I use Olive+M eye serum. If I have a big shoot or event the next day, I'll use a La Mer sheet mask before I go to bed and leave it on for 45 minutes. I'm lucky that John Demsey, executive group president of the Estée Lauder Companies (which owns La Mer), is one of my best friends and occasionally sends me products to try. Years ago, he sent me these sheet masks and I was immediately hooked. I leave them on for that long because I really do feel like my skin benefits from the extra time. Trust me when I say it works.
On her dream beauty mentor: My mom. She's 76 and looks amazing, even though she sleeps with a full face of makeup! She is a freak of nature. I don't know anyone — except for maybe Dolly Parton — who does that.
On the two things she depends on for beauty: Macrene Alexiades — she's a genius. She's a doctor with three Harvard degrees whose philosophy is "less is more." She just wants you to look like the best version of you. Oh, and sleep. I always aim for eight hours.
On makeup: I wear it for myself! I always feel better with a little foundation, blush, and lip gloss!
On skin care: I wear eye serum now. That didn't happen in my 30s.
Everyone should try: Listening to The Daily in the morning. I rarely miss it. And Thai massage.