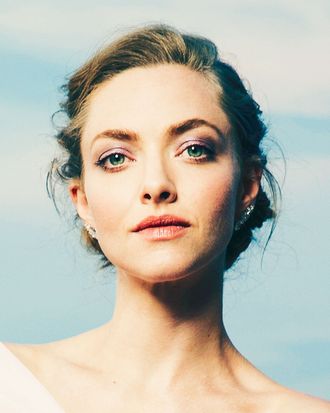 Amanda Seyfried
Photo: Tristan Fewings/Getty Images for Jaeger-LeCoultr
Lancôme has a new face and it's Amanda Seyfried's! WWD reports that the 33-year-old actress, dog mom, and actual mom, has been named a global ambassador and will begin starring in the brand's advertising campaigns in 2020.
According to the outlet, Françoise Lehmann, Lancôme International president, chose Seyfried because she is "a true Lancôme woman," who "brings her immense talent as an actress and singer, her natural beauty and unequaled zest for life to our world." Seyfried is also well-practiced in being the face of beauty brands with French names, having previously done so for both Clé de Peau Beauté and Givenchy (specifically the super French-sounding Live Irrésistible Délicieuse fragrance).
In her new role, Seyfried will be joining Lancôme's impressive ambassadress lineup, which includes the likes of Zendaya, Isabella Rossellini, Julia Roberts, and Lupita Nyong'o.
"She perfectly represents our values, and we look forward to an exciting time together," Lehmann also added. By the looks of Seyfried's latest Instagram post addressing the announcement, she's really looking forward to an exciting time together, too. Congrats, @mingey!