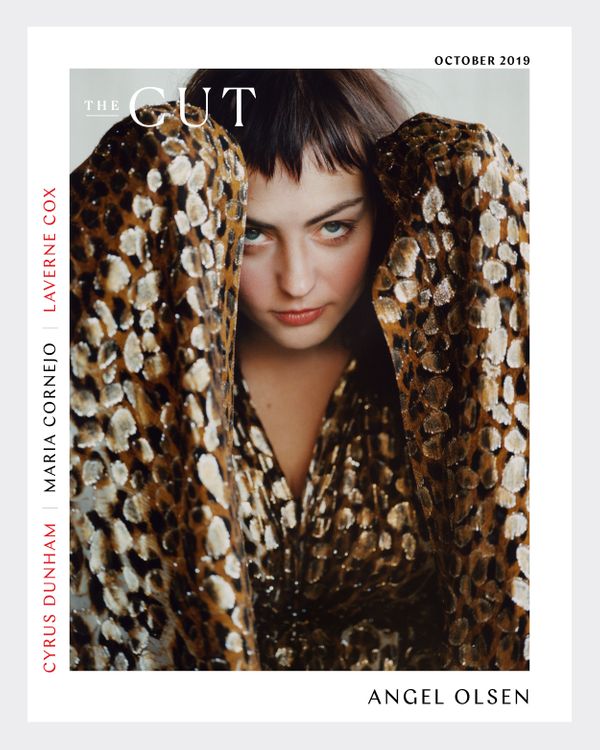 Singer-songwriter Angel Olsen is turning heads this fall with the highly anticipated release of her fourth album All Mirrors, featuring the emotionally charged opening anthem "Lark." This month she is the Cut's cover woman in a powerful photo spread shot by Stella Berkofsky.
In an enchanting close-up cover, Olsen smirks into the camera, her face framed by the draping sleeves of an embellished gold Celine dress. "We were going for drama," said stylist Ryan Young. "There's so much emotional power and complexity in her music. I wanted to dress her as the rock icon we view her as."
Seven years ago, Olsen traded in the big city for the ethereal historic backdrop of Asheville, North Carolina. The photographer drew inspiration from the lush beauty of the location as well as the imagery Olsen has put forth for her new album. "She's beginning to present herself in a way that is equal to her voice," Berkofsky said. "She's a calm and commanding presence so it's exciting to see her interested and involved in the showmanship of what she does." Below, check out behind-the-scenes photos from the shoot.