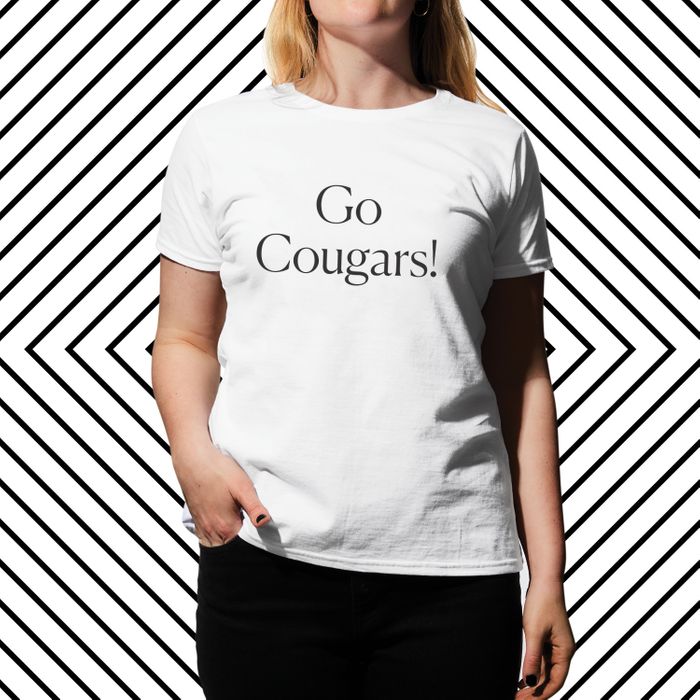 The Cut Shop on Amazon is a place to get T-shirts emblazoned with our favorite slogans. But you may have noticed that the shop slowed its roll this year. We weren't feeling it anymore, so we stopped making shirts quite so regularly. This week, however, the stars aligned, and we couldn't resist adding a new one to the collection.
On Monday, the Cut published an essay by Sarah Miller titled "Darkness on the Edge of Cougartown," in which Miller recounts her experience entering a relationship with a man nine years her junior. It got a lot of positive responses — even from this guy.
By Thursday, there was another cougar to talk about: Elizabeth Warren. At least, she's a cougar according to Trump-loving grifter Jacob Wohl, who is known for flinging outlandish and unsubstantiated accusations at left-wing politicians.
In Wohl's latest failed smear attempt, he accused Warren of having a consensual, months-long relationship with a 24-year-old bodybuilding Marine. His proof was nothing more than a printed-out document claiming, among other things, that Warren visited an escort website called "COWBOYS4ANGELS," solicited BDSM play, and was in an open relationship with her husband. If anything, this made her sound cooler.
Warren responded with a polite but tongue-in-cheek tweet about the affordable education she got at her alma mater, the University of Houston, the mascot of which happens to be a cougar. "Go Cougars!" she wrote — a phrase that is not only relevant to our interests this week, but also happens to fit perfectly on a T-shirt.
See all the Cut Shop T-shirts here.