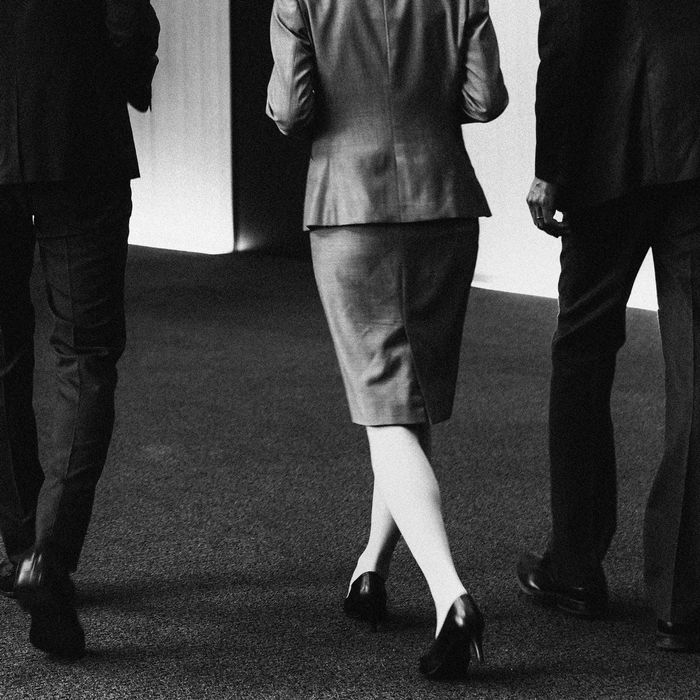 Photo: metamorworks/Getty Images/iStockphoto
Over the past two years, the Me Too movement has reinvigorated the national conversation around sexual harassment in the workplace and solicited all kinds of responses from companies. Some have changed their policies to better reflect the serious and pervasive nature of harassment, while others have been more resistant to change. And one company has blundered in uniquely poor fashion by hosting a seminar for female employees on how to appease their male colleagues, in which their brains were unfavorably compared to breakfast foods.
Huffpost reports that last June, multinational accounting firm Ernst & Young held a day-and-a-half-long leadership-and-empowerment seminar for about 30 female executives that described the differences between men's and women's brains and instructed women on how to dress to keep their male co-workers from getting too horny. The seminar, titled Power-Presence-Purpose (PPP), was delivered at the height of the Me Too news cycle, and a few months after the company — which has 270,000 employees and $36.4 billion in global revenue — settled a discrimination complaint by a partner at the firm who said she was sexually assaulted by a male co-worker.
The settlement reportedly went unmentioned in the June 2018 presentation. Jane (not her real name), a former executive director who attended the class, told Huffpost that the course was steeped in gender essentialism and referred to it as a "woman-bashing event." Participants were advised to have a "good haircut, manicured nails, well-cut attire that complements your body type." But not too complementary: "Don't flaunt your body ― sexuality scrambles the mind (for men and women)."
Speaking of scrambled minds, Jane said participants were told that women's brains are 6 to 11 percent smaller than men's brains and were treated to an extended metaphor about how men and women absorb information: Women's brains are like pancakes in that they tend to absorb syrup ("information") poorly. Men's brains, on the other hand, are more like waffles, full of squares that are good at soaking it up. I'm just gonna call it: The folks who designed this class seem like both savory-breakfast people and terrible misogynists.
In addition to reviewing the presentation, Huffpost published notes Jane took down at the event, which include the Victorian directive "If you're having a conversation with a man, cross your legs and sit at an angle to him. Don't talk to a man face-to-face. Men see that as threatening." They also published images of a "Masculine/Feminine Score Sheet" in which "Ambitious," "Analytical," "Has Leadership Abilities," and "Strong Personality" were listed as masculine traits. Feminine traits included "Yielding," "Childlike," and "Loves Children." There was reportedly no mention of gender-nonconforming individuals.
The company allegedly hired a consultant named Marsha Clark to lead the seminar. According to her website, "Marsha's background as an executive in both line and staff roles, as well as her academic training, provides a unique combination of skills and experience to offer her clients," which include JPMorganChase, Microsoft, and Pepsico. Clark did not respond to Huffpost's requests for comment.
In response to Huffpost's reporting, Ernst & Young told the outlet, "Any isolated aspects are taken wholly out of context." The company added, "We are proud of our long-standing commitment to women and deeply committed to creating and fostering an environment of inclusivity and belonging at EY, anything that suggests the contrary is 100% false."
They seem pretty adamant! Must be all that maple syrup in their brains.