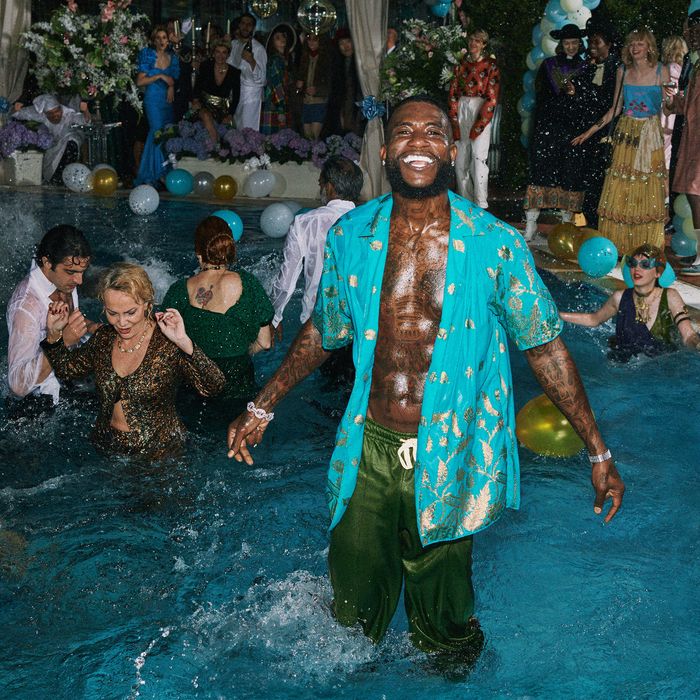 What do a wild rock star, bourgeois ladies, tycoons, and a hip-hop artist all have in common? They partied together at the Villa La Furibonda in Rome for Gucci's cruise 2020 campaign.
Titled ComeAsYouAre_RSVP, the campaign was creative directed by Alessandro Michele and shot by Harmony Korine. The celebration, described by the brand as "inclusive uninhibited hedonism," captures Gucci's decadent spirit and stars an unexpected group of celebrities: Sienna Miller, Iggy Pop, and the rapper who bears the brand's name, Gucci Mane.
If you want to watch people rage in a mansion to a disco-synth track by Giorgio Moroder, women licking an ice sculpture, Iggy Pop riding shirtless in a limousine, or Gucci Mane getting a massage while talking on a landline, watch the video below.