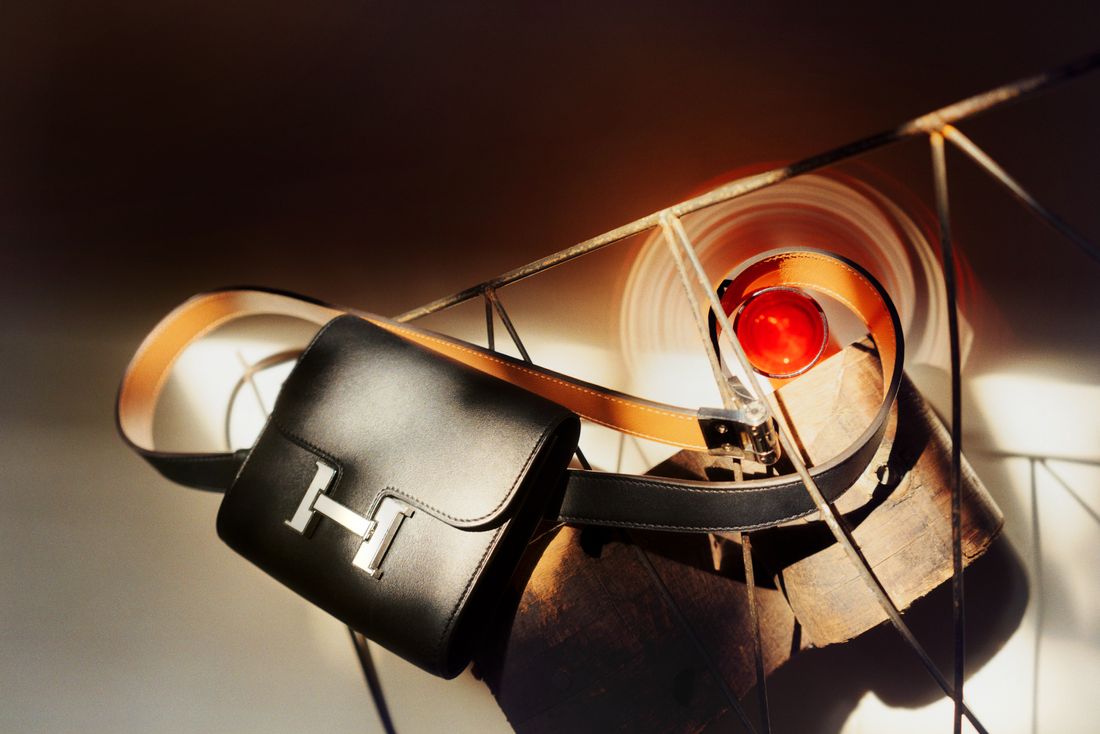 Hermès was founded in 1837, long before anyone was using the phrase "fanny pack" to describe a waist bag. But under the direction of Nadège Vanhee-Cybulski, who replaced Christophe Lemaire as artistic director of Hermès women's ready-to-wear in 2014, the brand has been producing modern leather goods that feel every bit as classic as the coveted Birkin bags and printed scarves.
Fanny packs were seemingly everywhere a few years ago, worn cross-body as opposed to around the waist. The trend emerged from streetwear — you may have spotted (or purchased) one with a Supreme logo — and luxury brands quickly followed suit. I know a particularly fashionable woman who carries a designer one when she takes her kid out in a stroller. They're not only convenient, but also multi-purpose. If you're wearing it across your chest, it's like jewelry; if you wear it around your waist, like the Hermès models did, it's like a logo belt with a wallet attached. Either way, it's a little bit 2019, a little bit 1837.
Hermès calfskin leather belt, $1,075; Hermès calfskin leather compact wallet, $3,975. Available at Hermès stores nationwide. For more information call 1-88-441-4488 or visit hermes.com.