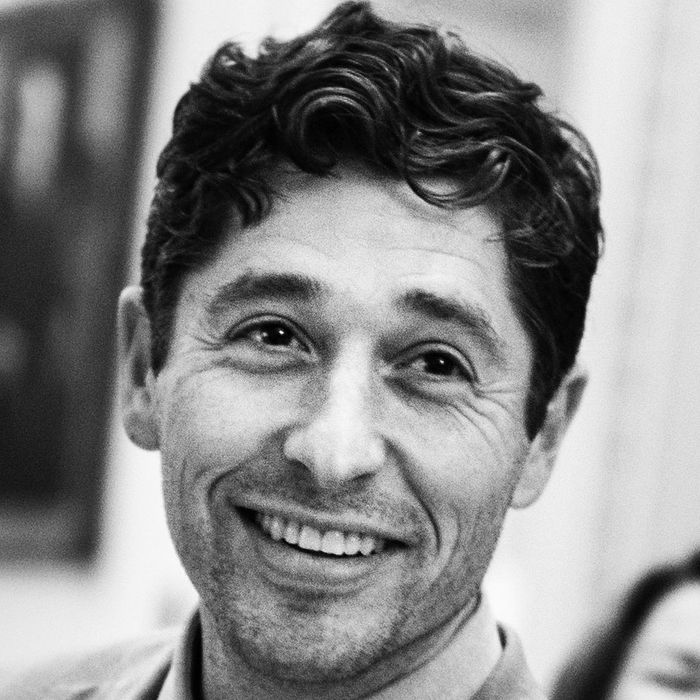 Photo: Tom Williams/CQ-Roll Call, Inc via Getty Imag
This week, the mayor of Minneapolis, Jacob Frey, entered the public discourse (a.k.a. I became aware of him) not just for publicly feuding with Donald Trump, but for the simple reason that he is totally kind of hot. But, before getting excited about a hot politician, as a good American, I have to ask: Who is this person? Does he have good politics? Did he maybe do blackface at a party 20 years ago and is now sorry about it?
Who is Jacob Frey? He's a 38-year-old lawyer and former pro runner from Virginia. He moved to Minneapolis after running a marathon there, became a councilmember in 2013 and its mayor in 2017. His campaign was one of those where he gave out his cell number and jumped on bar tables during events. His favorite snack is a banana–and–peanut-butter sandwich, which is unfortunate but not a deal-breaker.
Frey is a Democrat, and according to the Minneapolis Star Tribune: "In the campaign, Frey promised to dramatically boost funding for affordable housing, work to reduce residential segregation and push for higher housing density across the city. He also pledged to address downtown safety and argued that a police officer's failure to turn on a body camera should be presumed misconduct." That seems good.
Frey told Men's Health that the most urgent public-health issue facing Minneapolis is a lack of affordable housing. He wants weed to be legalized, and banned so-called "warrior" or "fear based" police officer training.
So, what's going on with Trump? Frey put a $530,000 bill on an arena scheduled to host one of Trump's "Keep America Great" rallies tonight. In a tweet, Frey said that while there's "no legal mechanism to prevent the president from visiting, his message of hatred will never be welcome in Minneapolis." Trump went on a demented tweetstorm against Frey, who maintained that operating costs for the rally were not politically motivated against Trump, but noted that the president has routinely failed to reimburse cities that have hosted his rallies.
Trump's campaign manager Brad Parscale announced that the venue had "backed off canceling the contract" and the rally is proceeding.
Things look mostly settled for now, although some critics did respond to the Frey Twitter thirst with displeasure over his politics. Recently, Frey faced a wave of protesters after proposing an additional 14 police officers in his 2020 budget plan. The protesters were requesting police accountability following several officer-involved shootings in the city.
I am not a Minneapolis voter, but I am a Cut voter, and I say: Yes, this mayor is totally kind of hot.