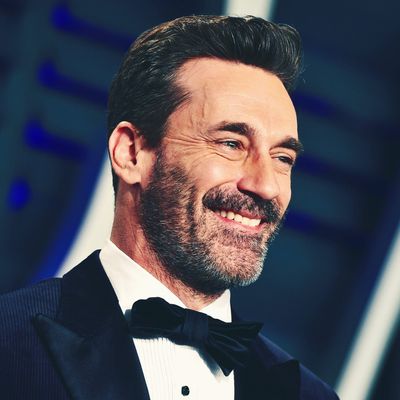 Jon Hamm.
Photo: John Shearer/Getty Images
This is going to sound so wild, but hear me out: Jon Hamm, from Mad Men, is really hot.
I know, I know. Normally it's like, ugh, a six-foot-one guy with shoulders so broad they could serve as a landing strip for most small turboprop planes, and a face like Superman's, but more chiseled — no thanks! And he's funny? Wow, vomit, pass.
But then I saw these pictures from Hamm's upcoming Esquire Italia spread, shot by Charlie Gray, and I was like, Okay … I'll give these a look-see, why not.
A Mad Men fan account on Twitter also posted more pictures from the shoot, and their post got over 2,300 likes.
Jon Hamm: Turns out he's pretty hot.