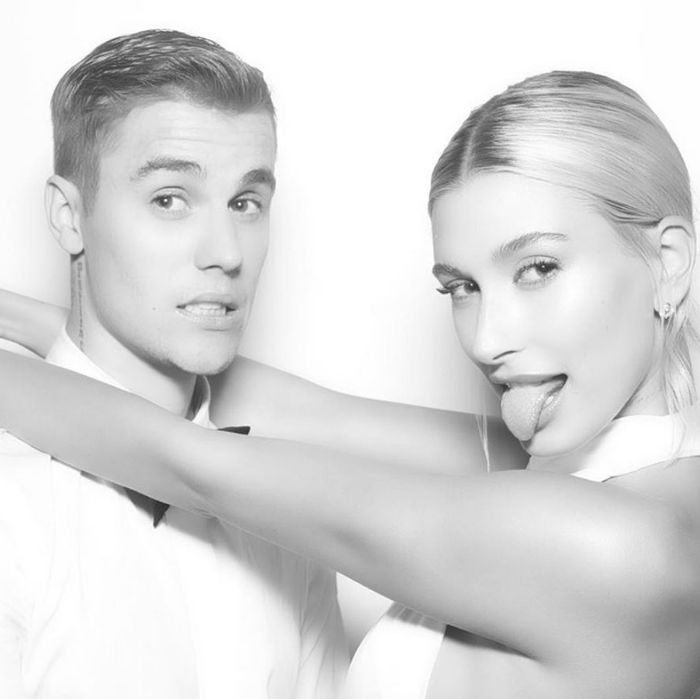 Photo: Justin Bieber/Instagram
Justin Bieber and Hailey Baldwin have wrapped up their second wedding on a 20,000-acre luxury resort in South Carolina. The musician (25) and model (22) were legally married in a secret Manhattan courthouse ceremony about a year ago, but in keeping with the celebrity two-wedding trend, celebrated
the full-scale event yesterday, a Monday. Bieber posted throwback pictures of him and "the wife" leading up to the event, thanking her parents for allowing her to marriage a "savage" such as himself:
Photos from the very Christian nuptials are rolling in today. So far, we don't know much about what proceeded, except that it was likely to have involved both praying and partying, the couple's preferred pastimes.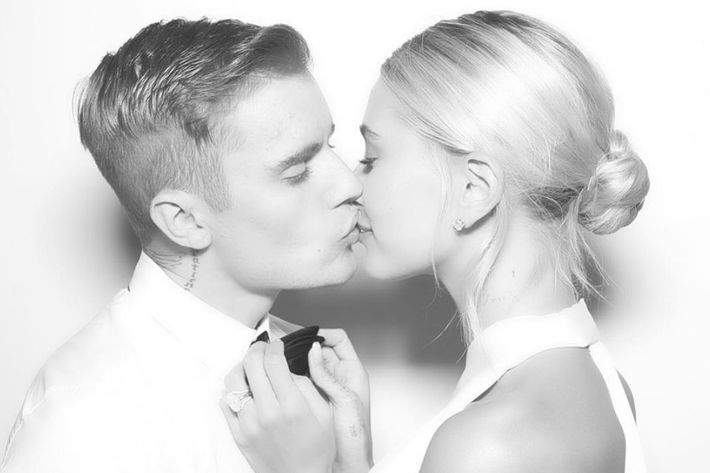 The event was reportedly star-studded, with Usher, Katy Perry, and Ed Sheeran in attendance. The Jenner sisters were also there, but it looks like the Hadids opted for Rihanna's Fenty party at Paris Fashion Week (can't really blame them).
The wedding also included copious amounts of fresh juice, and seemed to be either carnival or The Notebook–themed (in an interview with the Cut last year, Baldwin said she was initially drawn to a woodsy setting on the West Coast, but that was apparently scrapped in favor of the big Southern bash.) Bieber shared a few images of himself and Baldwin on Instagram early this morning and another later today: