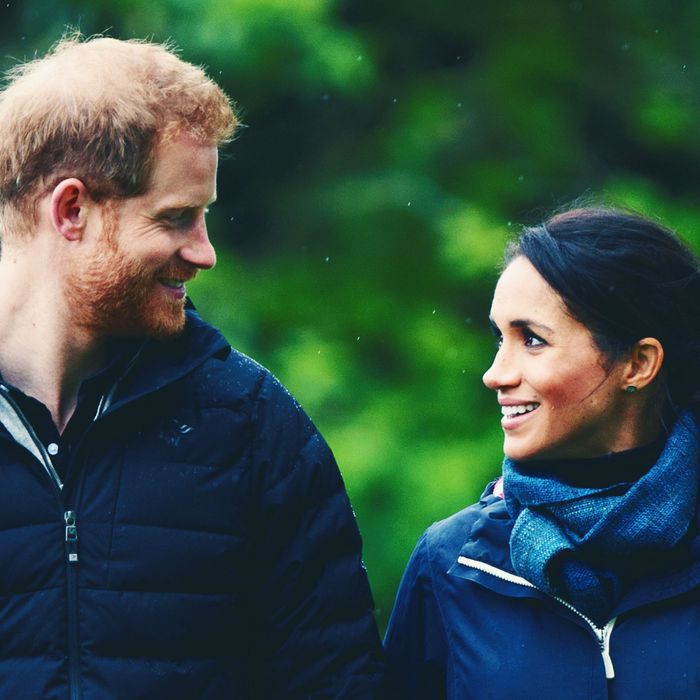 Photo: Rex/Shutterstock/WireImage
The Duke and Duchess of Sussex are taking legal action against Associated Newspapers, the publisher of the Daily Mail and Mail on Sunday, for "the misuse of private information, infringement of copyright, and breach of the Data Protection Act 2018." The claim, which is being filed by the Duchess, was announced in a statement from Prince Harry, who wrote that he had "been a silent witness to [Meghan's] private suffering for too long."
The Daily Mail (along with U.S.-based TMZ) has spearheaded denigrating press coverage of the Duchess since she came into Prince Harry's life several years ago. The coverage of Meghan, particularly by the British tabloids, has been routinely mean-spirited and racially charged, so much so that, early in their relationship, Harry issued an appeal imploring them to end "the wave of abuse and harassment." The Daily Mail and its ilk persisted, attacking everything from Meghan's mother to her clothing, and have repeatedly run coverage sympathizing with her estranged relatives (namely, Thomas and Samantha Markle), who publicly slandered the Duchess throughout her engagement and wedding.
Earlier this year, Oprah Winfrey (a friend of Meghan's) said she avoids reading any of the coverage, and Meghan herself has never addressed it in public. In his statement, Harry noted that he's wary that Meghan's treatment is mirroring that of his mother's, the late Princess Diana:
"There comes a point when the only thing to do is to stand up to this behavior because it destroys people and destroys lives. Put simply, it is bullying, which scares and silences people. We all know this isn't acceptable at any level. We won't and can't believe in a world where there is no accountability for this.
"Though this action may not be the safe one, it is the right one, because my deepest fear is history repeating itself. I've seen what happens when someone I love is commoditized to the point that they are no longer treated or seen as a real person. I lost my mother, and now I watch my wife falling victim to the same powerful forces.
"We thank you, the public, for your continued support. It is hugely appreciated. Although it may not seem like it, we really need it."