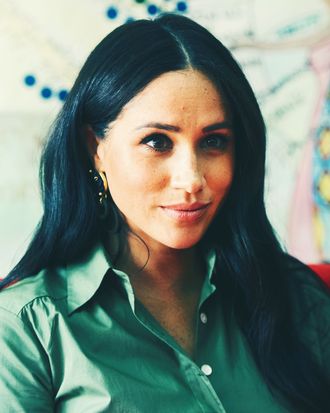 Meghan Markle.
Photo: Samir Hussein/WireImage/Getty Images
Last Tuesday, Meghan Markle and Prince Harry announced that they were suing the publisher of the Daily Mail for its longtime villainous coverage of Meghan. In particular, they pointed to one decision they saw as especially ruthless, and even unlawful: the publication of a private letter that Meghan wrote to her estranged father, Thomas, after he missed her wedding to Prince Harry in May 2018. For nearly five days, Thomas, who turned over the letter to the tabloid, abstained from his favorite pastime of speaking to the press about his daughter. But over the weekend, he defended his decision to release the letter.
On Sunday, in an interview with the Daily Mail, Thomas said, "I decided to release parts of the letter because of the article from Meghan's friends in People magazine," referring to an interview that one of Meghan's friends gave this past February, in which she described the tone of the letter as conciliatory. "I have to defend myself. I only released parts of the letter because other parts were so painful. The letter didn't seem loving to me. I found it hurtful."
He somehow still maintains that he and Meghan could easily reconcile. "All it would take is one phone call and most of this craziness would stop," he concluded. Given all that he's put Meghan through the past year-plus, this seems slightly overly optimistic.