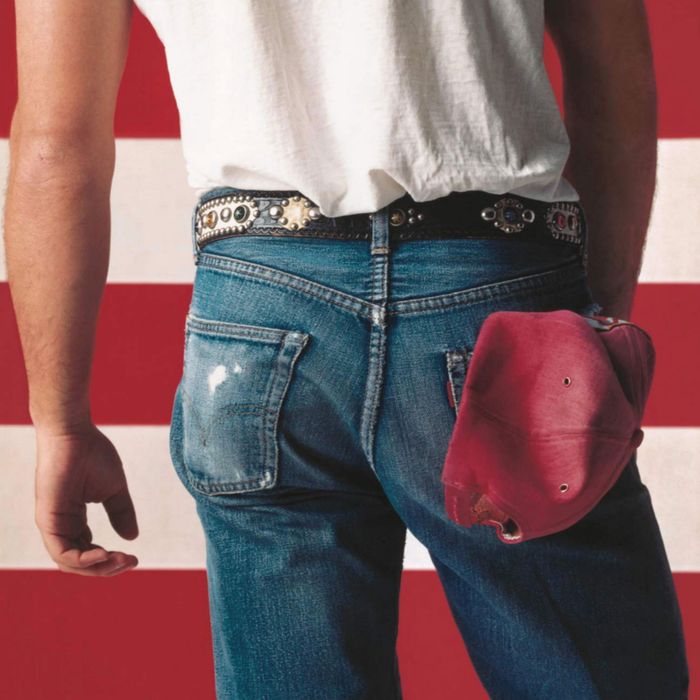 Photo: Columbia Records/Amazon
Bruce Springsteen is, perhaps undoubtedly, the king of jeans. Not only does he look really good in a pair of jeans (see above's Born in the U.S.A. album cover), he's also constantly doing stuff to call attention to just how good he looks in them. Think: splits, jumps, and sliding crotch-first across a stage.
Springsteen, now a spry 70, is honoring his seventh decade of looking perfect in denim pants with the release of a movie called Western Stars. (Technically, it's a concert documentary, but there is no need to nitpick.)
Anyway, a jean-clad Springsteen features prominently in much of Western Stars, which got me thinking. Why not honor this great American music legend and jeans wearer with a look back at some of his iconic denim moments?
Alexa, cue Ally Maine's "Why Did You Do That?"
Thanks for 70 years of amazing jeans, Bruce Springsteen!