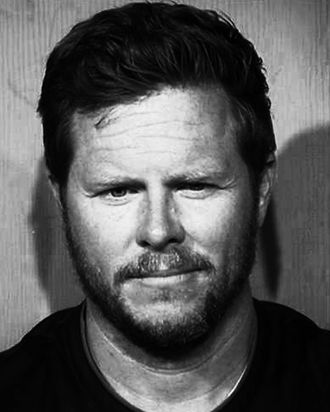 An Arizona Republican official named Paul Petersen has been accused of orchestrating an adoption ring involving at least 28 babies born to women from the Marshall Islands. Petersen, who serves as the assessor for Maricopa County and is a private adoption lawyer, was arrested on Tuesday night and is facing 32 counts of charges, including conspiracy, fraudulent schemes, theft, and forgery.
Petersen and a woman named Lynwood Jennet are alleged to have brought more than 40 pregnant women from the Marshall Islands to the United States for the purpose of putting the babies up for adoption. As USA Today reports, the women were promised $10,000 to place their child for adoption as well as $1,000 for every month they were pregnant in the States.
The birth mothers also lived in a house belonging to Petersen, and were falsely portrayed as Arizona residents in order to get their medical expenses covered by the state's Medicaid program. Eight women were found living at Petersen's Mesa residence the night of his arrest, and witnesses have claimed to have seen as many as 15 women living at the home, with some sleeping on mattresses on the floor.
According to the New York Times, Petersen listed the average adoption cost on his website as ranging from $30,000 to $40,000, which "covers the birth mother's monthly expenses, prenatal and delivery medical expenses and assistants and office expenses."
Arizona Attorney General Mark Brnovich told the Times that the mothers would not face charges and the adoptive parents would not be in danger of losing their children. "No one's going to go back and redo adoptions or any of that kind of stuff. Our focus is on these specific individuals, who have allegedly abused the system and ripped off Arizona taxpayers," he said.