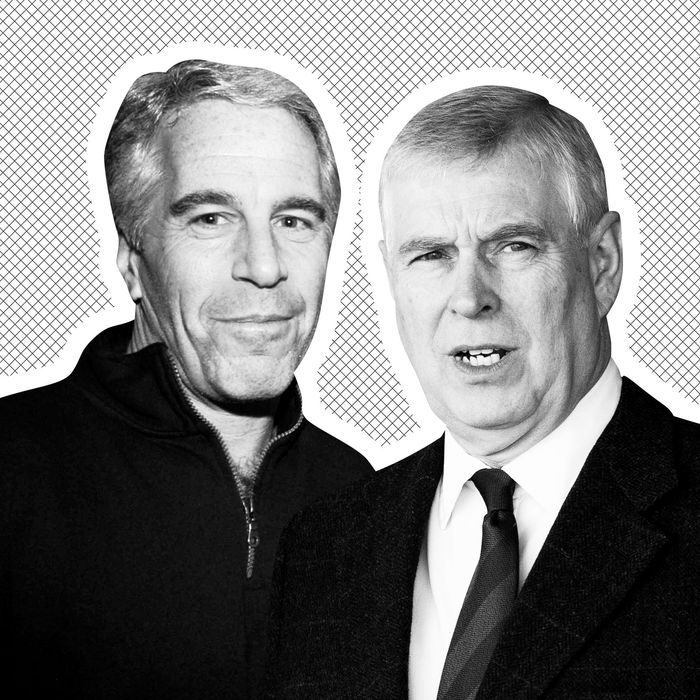 Photo: Getty Images, Shutterstock
In August, a video surfaced that was allegedly taken during a December 2010 visit by Prince Andrew to Jeffrey Epstein's Manhattan home. Screenshots from the footage, which was obtained by the Daily Mail, showed the Duke of York waving goodbye to an unnamed woman from the entryway. According to the Sunday Times, Prince Andrew has claimed that the purpose of this infamous visit was to dissolve his friendship with Epstein.
During the visit, which happened the following year after Epstein served a very lenient 13-month jail sentence, the prince was also photographed walking with him through Central Park, and the two men were seen receiving foot massages from "two young well-dressed Russian women" in Epstein's home. Epstein also hosted a dinner party in honor of Prince Andrew, which was attended by Woody Allen, Chelsea Handler, Katie Couric, and George Stephanopoulos. If that's what he calls a friendship breakup, it was a pretty long-drawn-out one.
"The duke has been hammered for one mistake, which took place in 2010," the Times' source said. "He has apologized again and again for the error of judgment. But what he did wasn't criminal. It was a mistake. He went to see a friend to tell them he couldn't be their friend anymore."
According to the source, the Duke was like a "trophy friend" to Epstein:
"Every example of anyone behaving like Epstein, who has later been discovered, has actually been very good at keeping their cover," said the source. "If you have someone like the duke, you probably don't show that side of yourself to him. That's the sadness of being someone like the duke, you sometimes don't see the real person because you are a bit of a trophy friend."
Though Prince Andrew has continuously denied any knowledge of Epstein's alleged crimes during their friendship, the FBI is reportedly investigating the connection between the prince and the deceased pedophile.