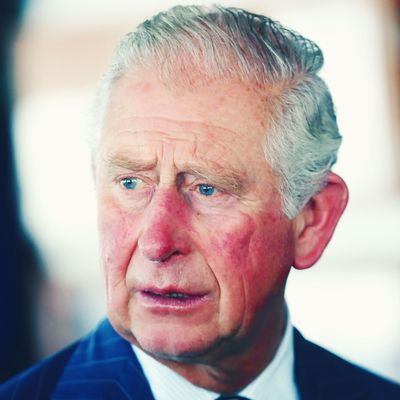 Prince Charles.
Photo: Chris Jackson/Getty Images
Season three of The Crown, Netflix's historical drama about the British royal family, premieres on November 17, and Britain's First Boy, 70-year-old Prince Charles, reportedly has his princely undergarments in a twist over how he'll be portrayed in the coming seasons, which will focus increasingly on his life and relationships.
"Charles's staff are deeply paranoid about The Crown," one royal source told British tabloid The Sun. "They are trying to make him a popular king-in-waiting."
The heir to the throne is so concerned about the show, the source told The Sun, that back in April, his staff said he would not attend a premiere of Netflix's new David Attenborough documentary, Our Planet, if any of The Crown's stars were invited, including Olivia Colman or Helena Bonham Carter. The event took place at London's Natural History Museum, and was attended by Prince Charles, Prince William, and Prince Harry, as well as Sex Education's Emma Mackey, and Black Mirror creator Charlie Brooker.
A senior Buckingham Palace staffer confirmed that The Crown's cast had not been invited to the premiere, but denied that Charles had anything to do with the decision. They said the matter had been discussed "by all the relevant Households," and that "it was hard to see the relevance of attendance by The Crown cast and would be a distraction to the ultimate messages of Our Planet."
The staffer then added this sick burn: "After all, it is a serious documentary about saving the planet, not a launch of series three of The Crown." Oof.
Buckingham Palace has indeed been trying to increase Charles's likability with an aggressive PR campaign that includes pictures of him smiling as opposed to staring stiffly into the distance, and talking repeatedly about how "relaxed" he is.
Charles has good reason to be nervous, though. During his volatile marriage to Princess Diana — a period The Crown will be delving into during coming seasons — he was widely known to be having an affair with Camilla Parker-Bowles, whom he would go on to marry in 2005. Resurfacing his old scandals probably won't do much to help his team's likability campaign.
It's unclear whether The Crown will address what is arguably Charles's most likable moment: Tampongate.