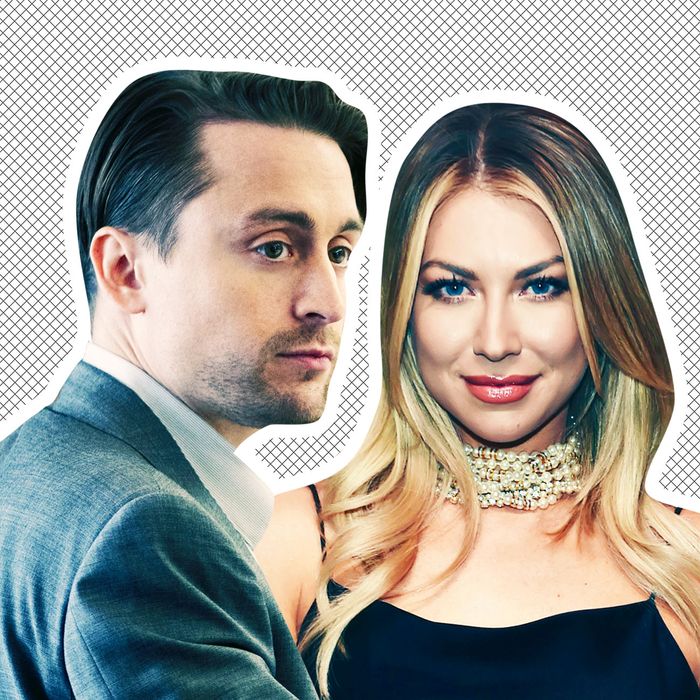 Roman Roy and Stassi Schroeder.
Photo: HBO, Getty Images
On the surface, Succession and Vanderpump Rules are two very different shows. Succession is a scripted cable comedy-drama about the megawealthy family behind a global media conglomerate in New York, and Vanderpump Rules is a reality-TV show about a group of sexy, unique restaurant staff in West Hollywood. At their cores, however, the two shows have a lot in common. They both feature an ensemble cast made up of self-obsessed, emotionally fragile characters who are constantly consumed by complex interpersonal dramas of their own making, and vying for the approval of a mercurial, withholding authority figure.
Also, they both include one character with a penchant for florid language and disturbing, violent imagery that they deploy liberally against their friends, enemies, and strangers. In the case of Succession, it's tiny failson Roman Roy, and in the case of Vanderpump Rules, it's white-wine queen bee Stassi Schroeder.
Can you tell the various expletive-laden insults of these two apart? Take the quiz below to find out.
Who Said It: Roman or Stassi?