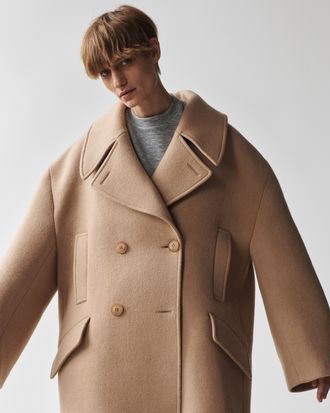 One of the best parts about shopping on a site like Matches Fashion is the joy of not having to get up from your couch. Conversely, the absolute worst part about online shopping is making a purchase and then waiting a week to receive it only to find out it's not what you expected it to be — in color, style, or fit.
Avoiding any of that URL heartache, Matches is hosting the first IRL international pop-up store for its in-house brand, Raey. If you're not familiar with Raey, it's luxurious and minimal. "The focus of the Raey brand is to embrace our customer into our culture of building a wardrobe of seasonless, trend-free clothes which will be kept for a lifetime," said Raey creative director Rachael Proud. "We want to make good clothes with good ethics that people want to wear."
Visit the pop-up from October 17 to 20 at Roll & Hill at 3 Mercer Street.