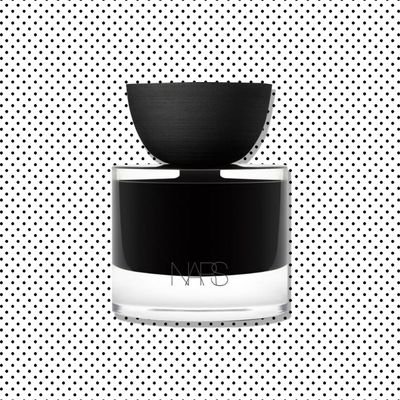 One of my life goals is to always be told I smell good. Unfortunately, my unusual sense of smell often gets in the way. I don't find the smell of microwaved fish to be that bad and I recently brought dumplings for lunch which my co-workers described as "farty-smelling," but a lot of incredible perfumes give me a headache. Who knows why Santal 33 smells great to everyone else but makes me feel like I've spent three hours inhaling secondhand smoke.
I have figured out that one of my favorite smells is "tropical vacation" smell. As a kid, I grew up traveling a lot to Taiwan in the summer, which is peak humidity season. Every scent I've ever loved (and hasn't made my eyes water) activates my nostalgia. To me, summer vacation smells like wet heat, air conditioning, and heady, warm white florals.
An upgrade from that is NARS Cosmetics' first-ever perfume, Audacious. Few of us will ever have the chance to visit a private island, but Francois Nars has at least given us a sense of what it would smell like. Audacious is a scent postcard of his own private island in Bora Bora, with a warm mix of cedar, white florals, smokiness, and musk. If you speak fragrance, it smells like Le Labo's Gaiac 10 mixed with Marc Jacobs the original with a dash of Kiehls' Musk.
To me, it smells like stretching your bare toes in white sand, with a flower in your hair and a bonfire blazing in front of you. You're probably a little tipsy and dancing with people you love. The fire is warm, but the air is cool and comfortable. Spraying it on makes me feel like I am a half step closer to be as amazing smelling as Rihanna.
If you buy something through our links, New York may earn an affiliate commission.