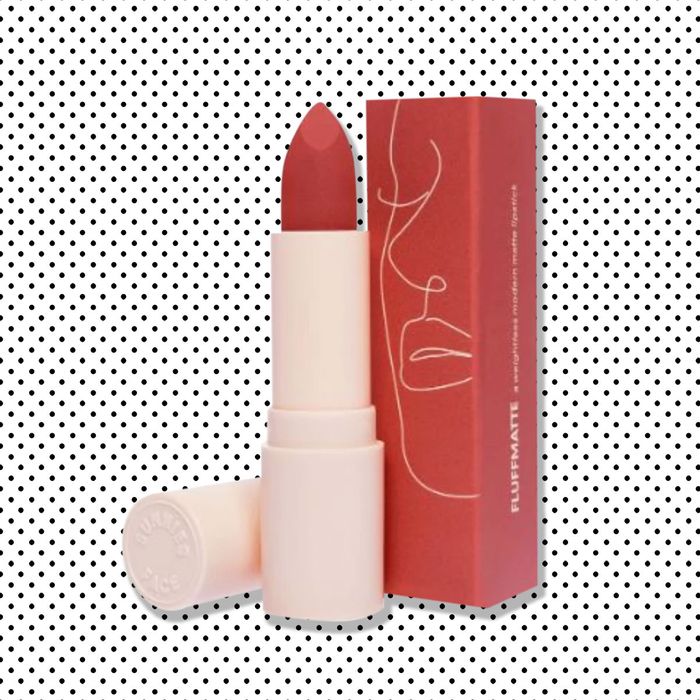 Photo: Courtesy of the Retailer
I try roughly 60 lipsticks a year. This would be a lot for the average person, but for a beauty editor, it's actually on the low end. I test about five lipsticks a month, sometimes more, mentally grading them for feel, durability, color, moisture, and, most important, the number of compliments I receive while wearing them. And right now, my teacher's pet is Sunnies Face, a newish beauty brand from the Philippines that's receiving really high marks.
I first learned about the brand from makeup artist friends who enthused about the formula on Instagram. Robin Black of Beauty Is Boring gushed, "This is my dream lipstick — light-as-air formula, nondrying, totally opaque with a single coat, and the finish is the perfect, powdery matte. It even fades away gracefully, leaving a pretty stain." And makeup artist Meghan Nguy said, "The texture is unlike any other. It's pillowy and soft and it's something you want to apply and keep reapplying."
The brand's Fluffmatte lipsticks are becoming a sensation (Christina Aguilera and Amandla Stenberg have worn them). The five founders — Martine Ho, Georgina Wilson, Jess Wilson, Bea Soriano-Dee, and Eric Dee — tirelessly tested over 22 formulas and 350 colors to come up with the final product, which feels sumptuously velvety. The colors are incredibly pigmented; you need just a single swipe to make your lips look fuller and more rich. They're a great dupe for Chanel Beauty's Rouge Allure Velvet.
My favorite is Hot Sauce, a eye-brightening tomato red that makes me forget about my dark circles and earned me two compliments from just walking down a hallway. Sunnies also has a new nude-based shade range which includes names like Milk Tea and Baby Spice. And each lipstick is priced at roughly $7.
The only terrible thing is that Sunnies Face lipsticks aren't for sale in the U.S. I know, I'm sorry. You can use the PNYBeauty site to buy them, and with shipping, it comes out to about $20 dollars a lipstick — which is still worth it, in my opinion. Fingers crossed that Sunnies Face blesses us soon with free shipping.
If you buy something through our links, New York may earn an affiliate commission.