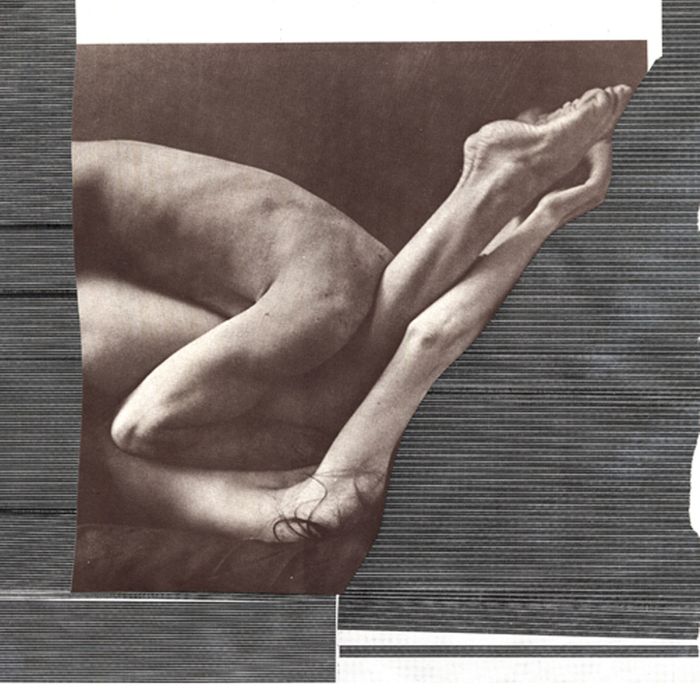 Photo-Illustration: James Gallagher
This week, a woman testing her comfort levels with a man in an open relationship: 32, straight, single, Los Angeles.
DAY ONE
8:15 a.m. Alarm goes off. I'm meeting K for the first time after work today, which means I put some actual care into my morning routine. I put on my go-to date outfit: an olive-green jumpsuit that cinches at the waist, with a black bra top and black boots.
I decided to go back on dating apps about a month ago. After a couple of years of navigating a complicated relationship with M, I took a long break from dating so I could focus on myself. M and I were never officially together, but we depended a lot on each other both physically and emotionally. More on him later.
K and his partner of many years have recently decided to be nonmonogamous. He stressed that they made this decision not because of some hole in their lives, but because they both enjoy new experiences and feel so comfortable with each other. Before K and I decided to meet tonight, we had a long discussion so there wouldn't be any false expectations. I never thought I would be in this kind of situation. I'm not super traditional or conservative, but I've always wondered if I could actually handle something like this. But right now I'm open to whatever experiences come my way. If I meet someone and it turns into something serious, great. But I also love being on my own.
2:00 p.m. Work feels like it's dragging. I'm a photo editor. I recently started a new job, and I'm still adjusting. I hate being new because I always want to have everything figured out immediately. But the atmosphere is much more freeing than my old job, so I'm happy to have made the switch.  
8:05 p.m. I walk up to the bar and see K standing outside. Wow. This guy is very attractive. Not in an obvious way, but he looks good and has such a warm smile. It's always hard to know what you'll get when you only see a few pictures. I start to wonder if the attraction is mutual. We grab a couple drinks and talk about our lives. We have a similar demeanor and easy banter. He's in a similar industry, so we connect on that as well. He has a goofy laugh and it's so endearing. He shyly asks if he can sit next to me. He seems nervous. He rubs my thigh and asks to kiss me. I nod, smiling slightly, and slowly inch forward.
10:20 p.m. He holds my hand as we walk back to my place. We sit on the couch and start making out. He takes his time undressing me, which is a total turn on, and then suggests we go lie down.
3:20 a.m. The sex is incredible. His touch, his tongue. My whole body shivers. This is a guy who loves to pleasure women. I am impressed, since in my experience, the first time having sex with someone is usually awkward, or fine at best. We cuddle for a bit and then I walk him out. He kisses me goodbye. Shit. Am I getting myself into trouble?
DAY TWO
7:45 a.m. I am in a complete haze. I jump in the shower to wash off any remnants of him. I try to piece together parts from the night, smiling to myself.
10:15 a.m. The commute to work is awful, as usual. Sometimes I don't know if L.A. traffic or a delayed NYC subway is worse (I lived off the L train for years before I moved to L.A.). I'm a little late to work and there's not enough coffee in the world that can save me.
1:00 p.m. All I want to do is go home and eat Taco Bell while watching Succession in bed.
3:30 p.m. K texts to ask how I'm doing. We make small talk about last night and how lazy we feel. We're flirting, and I wonder if this is crossing a line.
7:30 p.m. Home from work. I'm so tired, I'm not even hungry. Normally I would put on Netflix, but I can't focus, so I just listen to music.
10:45 p.m Just as I'm about to drift to sleep, M calls. M and I started talking again a few weeks ago and decided to be friends. I care about him, and that's why I can't fully keep him out of my life even though he lacks a lot of what I want from a partner. It's hard because we're still slightly physical, but I don't make excuses for him or overlook his flaws anymore.
He's back in town and wants to meet up tomorrow. His friend N also wants to hang, so he suggests we all go out together. He tells me that we'll really like each other. I'm hesitant because I can be a little standoffish when meeting someone new, but I've been trying to encourage myself to embrace potentially uncomfortable situations. M doesn't drink anymore and his business is doing well, so he suggests treating us to drinks and says he'll be the designated driver. I don't object.
DAY THREE
12:30 p.m. K loves distracting me at work. We text for hours. I've been on a lot of random dates recently, but I haven't consistently flirted with someone in a long time. It's a lot of fun.
8:30 p.m. I take an Uber to M's house with flask of tequila in hand. I make myself a drink while he roasts a chicken.
10:00 p.m. N arrives. 15 minutes in I remember why men can be such idiots. She's pleasant enough, but we are exact opposites. The only thing we have in common is that we've both slept with M. I'm fine with meeting new people, but I have enough acquaintances.
 
10:30 p.m. M and N are reminiscing about old times as I sit awkwardly in silence. Something clicks and I realize that this is the girl he started dating 3 months after his divorce, who he hasn't seen in at least 4 years. I remember him telling me that their relationship was tumultuous and drug-fueled.
11:45 p.m. N recently broke up with a man she had been dating for a year. He sounds like a narcissistic asshole, but clearly her heart was in it. On our way to the bar she goes on Match.com and shows us this guy who wants to fly her to Hawaii. He looks like a total creep. Oh, girl.
After a lot of distance, I can now see why many women fall for M very easily. While he can be a bit all over the place, he's genuinely kind, caring, and has an infectious energy. He makes you feel like you're the only one who matters.
1:00 a.m. M can sense that N is a bit of a drunk mess and is taking care of her. He assures her that the Match.com guy is a loser and that she's too good for him. They're laughing and he tells her he loves her. I can see her start to melt.
2:00 a.m. Drunk, N goes home. I go back to M's to eat some more chicken and crash. I tell him to be careful with her going forward. We fall asleep holding hands.
DAY FOUR
8:00 a.m. M asks if I'm awake. I whisper yes. He brings me in close, then grabs my hand and places it over his crotch. This isn't an invitation to anything sexual. Truthfully, it calms his nerves. After a few minutes he jumps out of bed and announces that he's making coffee.
10:45 a.m. M takes me out to breakfast and then drives me home. He's about to go on a long trip for work, so I know I won't see him anytime soon.
1:00 p.m. Mom calls and we have our weekly catch up over the phone. We usually touch on a number of subjects (politics, work, friends), but never dating. I think she's given up hope that I'll  find something serious. If I'm seeing a guy for more than a couple of months I'll tell her, but I decide not to tell her all the M drama cause it doesn't seem worth it.
6:15 p.m. My friend B and I go to see Hustlers. J.Lo's pole dancing gives me chills. I go home and listen to Fiona Apple's "Criminal" on repeat.
10:00 p.m. Tired and ready for bed. For the first time since we started texting, I haven't heard from K, but it's kind of nice to have a break.
DAY FIVE
9:45 a.m. I wake up, not sure what to do with my day. I think I'll get some coffee and walk around the neighborhood.
3:00 p.m. K checks in. He knows about my past situation with M, but I haven't been explicit about what's been going on recently. Since we're never going to be in a serious relationship, I don't think it's smart to let him know anything more than surface-level information. He asks when I'm available to meet next and we agree on a date in the not-too-distant future.
9:00 p.m. K and I engage in an extremely long sexting session. I'm so turned on by how he phrases all the things he wants to do to me. It's not gratuitous, which makes it more exciting. I can't wait to see him again.
DAY SIX
 
12:30 p.m. K texts to say that he feels like he went too far during our exchange last night. He says it was too intimate and that his partner isn't comfortable with the situation and thinks we should hold off on seeing each other again soon.
3:00 p.m. I keep thinking about what K said. I text him again, reiterating that I find it completely freeing to know that nothing serious can ever come of this, but that I understand and he should take his time.
 
8:00 p.m. Now I feel sexually frustrated. My friend MC comes over for a long-overdue wine and gossip session. We've been friends for over 20 years and I can tell her anything. She knows about K, but hasn't heard all the details. She's recently married and finds the situation fascinating. It's during this conversation that it hits me: By being with K, I'm entering a relationship with his partner as well. I have to abide by the rules, but I don't get to make them.
DAY SEVEN
11:00 a.m. I'm feeling better about everything after talking it out with MC. Much lighter. I feel  like I went on an emotional rollercoaster with someone I will never have a relationship with.
1:00 p.m. I open the apps and take a look. Normally it's a sad selection, but today I like what I see. I chat with a few contenders and they each ask me out for drinks. I say yes to all, and then get a little anxious about how full my calendar is.
10:30 p.m. It's late and I see a text from K. He thanks me for being understanding and asks how my night is going. I tell him I'm sleepy and am bracing myself for work since the other photo editor will be on vacation for a week. He tells me to get some rest, and then asks what I'm doing tomorrow night …
Want to submit a sex diary? Email sexdiaries@nymag.com and tell us a little about yourself.