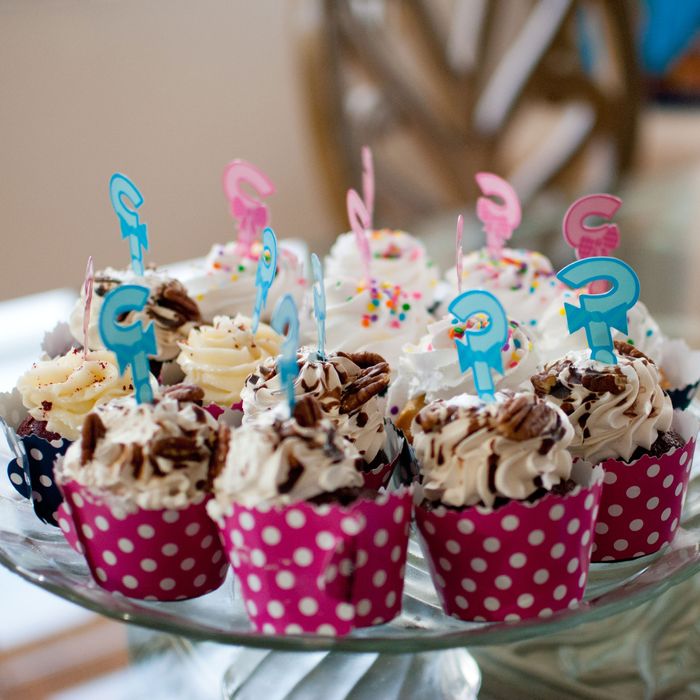 Photo: Jeneil S/Getty Images
Gender-reveal parties have officially descended into full-on gender chaos.
On Tuesday, the Des Moines Register reported that police in Waukee, Iowa, had responded to yet another explosion at a gender-reveal celebration, a relatively new ritual in which the sex of an unborn child is announced. Fortunately, there were no reported injuries this time. Local officials said in a statement that "a commercially available gender-reveal kit was found to be the cause of the explosion."
Commercially available? What the heck? Waukee fire captain Tomme Tysdal told the Register he suspects the device had been used properly, although an explosion in the presence of 20-plus revelers begs to differ. Tysdal said, "This is just a reminder that you should never, ever make your own explosives, and if you are using one of these commercial devices, follow all manufacturers' instructions and take every safety precaution necessary."
Explosives should be handled with caution, but so, categorically, should gender-reveal parties, as they are increasingly the frightening sites of violence and destruction. Just a day before the tumult in Waukee, a different explosion at another gender-reveal party in Iowa killed a woman who was hit by flying debris. In 2017, an explosion at a gender-reveal party caused a devastating 47,000-acre wildfire.
I don't know why this is so hard, but a buoyant puff of blue or pink powder is not worth the risk of serious injury or scorched earth. No defense of an antiquated gender binary is.