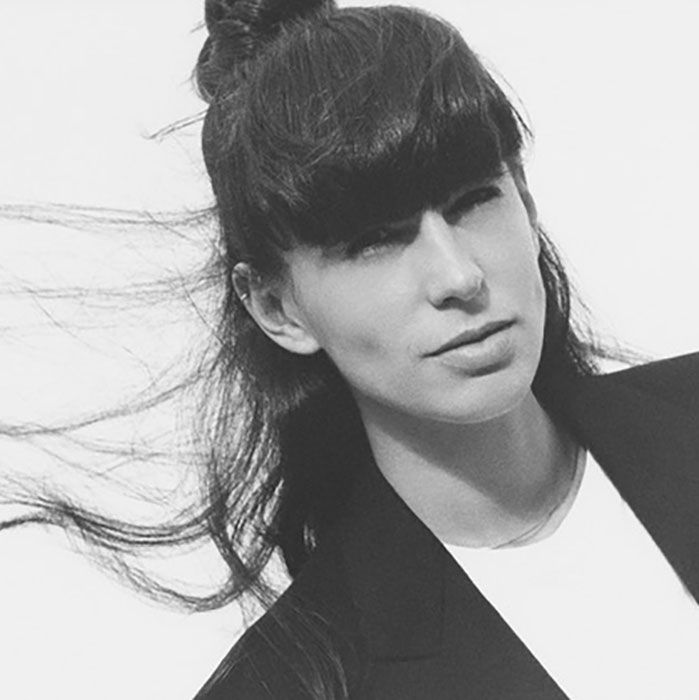 Paula Gerbase.
Photo: Laura Jane Coulson
When Paula Gerbase took over as artistic director of John Lobb, she went deep into the shoe brand's archives. What she found was a history of rugged bootmaking that wasn't necessarily in line with the brand's reputation for making luxurious, shiny men's dress shoes. But it was in line with Gerbase's artful, masculine sense of style. In addition to her work for John Lobb, Gerbase has her own line of clothes and jewelry, and she takes every excuse she can to rock climb in the Swiss Alps. We spoke with her about her dream of hiking in Patagonia, her favorite smoky scents, and the best way to buy Uniqlo.
How do you thank someone for a gift?
Always a handwritten note, often accompanied by a plant from my collection.
What would you never wear? 
Spanx.
What's your dream vacation?
Anywhere wild — hiking in Patagonia is top of my list at the moment.
What's a good book on your coffee table right now? 
Bauhausmädels: a tribute to the pioneering women of the Bauhaus school.
Last show you binge-watched?
Mountain on Netflix (and any climbing movie I can get my hands on).
Secret to hosting a good party?
Being present and in the moment, and not worrying too much about everything being perfect. The best parties are always the spontaneous ones.
What is a trend that you like right now?
Being politically engaged.
One you don't understand?
Fashion brands using sustainability as a trend and marketing tool but not actually truly caring about making conscious changes to how they operate.
Favorite museum/gallery?
Always feel very at home in the Musée Bourdelle in Paris.
Shoes you wear most often?
Definitely my John Lobb Alder boots. They're one of the first styles I created when I took on the artistic direction of the house, and they've become part of me and have carried me through many an adventure.
What's your favorite… 
Pajamas?
Old-school pajamas from Budd Shirts in London's Piccadilly Arcade — the plain cotton poplin ones are good enough to wear out to dinner.
Candle?
I love the Mad et Len scented lava stones — especially their Terre Noire fragrance.
Scent?
I'm drawn to smoky, spicy, heady, masculine scents, with vetiver and neroli for balance.
Socks?
Basic golf socks by Golf Wang that I stole from a friend's 13-year-old son.
T-shirt?
The men's Uniqlo gray marl cotton T-shirts I buy in Tokyo are the best. The fit is different to the ones you find in Europe/U.S. and I buy them in bulk.
What are three photos that define your style?
Mixing outerwear, menswear, and evening wear is a pretty standard look for me. Here, I was shot for the Gentlewoman with my John Lobb boots, Levis mens 501's and a Gerbase gathered tunic.
I have a wide collection of overalls and jumpsuits which are on heavy rotation on busy days. These are vintage, and worn with my John Lobb Evett sneakers.
Most people that know me would probably say my hair is my biggest style signifier. I've had the same haircut I had since I was 5 years old (save for a few wild years in my teens when I didn't have a fringe) so I'm either very committed or very lazy.
Can you take a photo of your favorite space in your studio/office/home? And a brief explanation of why it's your favorite? 
I try to surround myself with green even in my urban spaces and have been acquiring Agaves, Yuccas, and Palm trees for quite a few years now. Some of my favorites are on my terrace at home, where I spend most of my time when the sun comes out.
Shop the Story
Available in sizes XXS–3XL.
If you buy something through our links, New York may earn an affiliate commission.