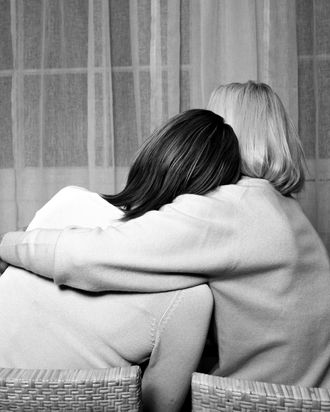 Photo: Betsie Van der Meer/Getty Images
According to a new report released by the CDC, suicide rates among teens and young adults have exponentially increased over the past ten years — a 56 percent jump from 2007 to 2017. In the same time period, suicide overtook homicide to become the second-most common cause of death among people ages 10 to 24, after accidents.
Lisa M. Horowitz, a pediatric psychologist at the National Institute of Mental Health, told the Washington Post that teenage suicide should be considered a public health crisis, but added that most people aren't aware of how prevalent it's become. Researchers have puzzled over possible reasons for the increase; one study published in the Journal of Child and Adolescent Psychiatry examined the impact of the controversial show 13 Reasons Why, and found that suicide rates among boys ages 10 to 17 rose significantly after the show's release. No significant change among girls was observed, though, and other studies have shown that suicide rates among women and girls are also on the rise. Authors of the 13 Reasons Why study also urged readers to remember that their study did not establish causation.
"The truth is anyone who says they definitively know what is causing it doesn't know what they're talking about," Ursula Whiteside, a researcher with the University of Washington, told the Post.
Many studies have pointed to smartphones and omnipresent internet access as detrimental to teens' mental health, for instance, but experts urge caution before jumping to conclusions. The internet has also made it easier for people to get help when they need it, allowing teenagers who might prefer texting to calling a hotline to reach mental-health services.
While we don't yet know why exactly suicide rates among young people have increased so dramatically, we do know that it's a topic we could stand to talk about more openly: Robert Howard Dicker, a psychiatrist at Northwell Health in New York, says people should feel empowered to ask their friends and/or children about suicide without fearing they'll somehow cause suicidal feelings. "When you don't ask, people's impression is that people aren't interested and don't care, and that leads to more isolation and more rumination around the thoughts of suicide," he says.