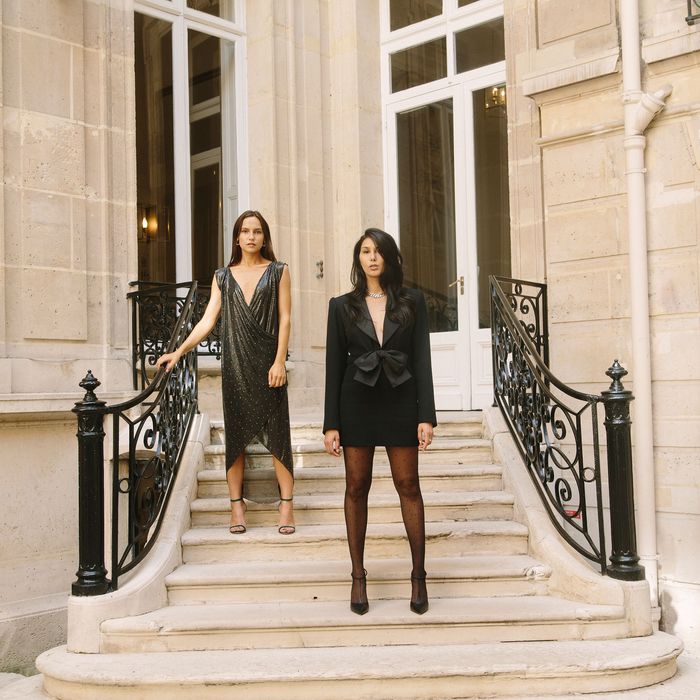 Photo: Phill Taylor/Courtesy of Matches
If I had all the money in the world, I would probably blow it all on vintage pieces from William Vintage. The company, helmed and curated by Marie Blanchet, has some of the best, one-of-a-kind vintage finds from brands like YSL and Alexander McQueen and Dior. Blanchet finds vintage pieces for Meghan Markle and Amal Clooney. The coat the Duchess of Sussex wore to her baby shower was a William Vintage discovery. We can't all have Blanchet curate for us individually, but she does have a collaboration with Matches Fashion, and some incredible pieces are available on the site.
Blanchet scours private collections around the world to source vintage pieces that would make any fashion lover swoon. The team restores each item to museum-quality condition so that it could essentially be displayed at the Met Gala. "[The William Vintage client] is not a trend follower," Blanchet told the Cut. "She's about her own style. It's not about consuming fashion." William Vintage on an e-commerce site like Matches also presents a more sustainable alternative than buying something brand-new.
This collection, which is the second edit on Matches, focuses on party dressing through the decades, from a silver Gucci dress to a bright-red Margiela gown. Because it's all luxury vintage, they're pricey — starting around $800 and going up to $27,000 for a Yves Saint Laurent suit. Anything for a piece of fashion history, right? See some of the collection below.
Available in sizes 12 U.K.
Available in size 10 U.K.
Available in size 10 U.K.
If you buy something through our links, New York may earn an affiliate commission.