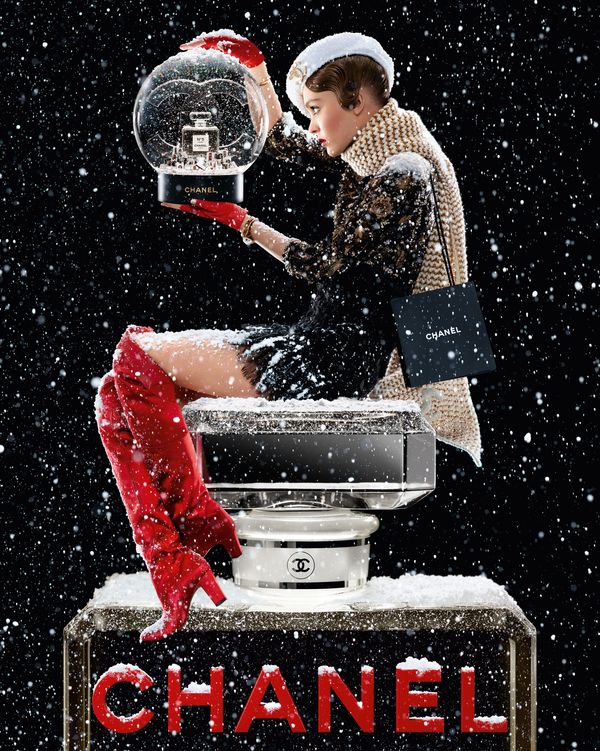 Please don't ask Lily-Rose Depp what her favorite number is. She very clearly tells you it's five in her new holiday mini-film for Chanel Beauty.
In the ad, Depp, the new face of the brand, spends 30 seconds suspended in a life-size snow globe staring rapturously at a crystal bottle of Chanel N°5 L'Eau. Wearing a fuzzy ivory Chanel beret, she expresses her joy and admiration for the number five over an unusual auto-tuned beat with a hint of T-Pain and early Kanye. The film was directed by Jean-Paul Goude.
Depp makes a good choice, as there are lots of great things about the number five: We have five fingers and toes, starfish have five points, and it's also the number of flavors you can find in a Life Savers pack. Click to watch Depp wear some excellent red over-the-knee boots in the snow.