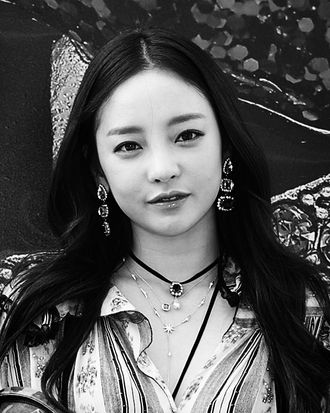 Photo: Han Myung-Gu/WireImage/Getty Images
K-pop singer Goo Hara was found dead at her home in Seoul, South Korea, on Sunday. She was 28 years old.
Goo was a member of the girl group Kara, a highly influential K-pop band that released its first album in 2007, before going solo in 2015 with her EP Alohara. Earlier this month, Goo released the dance song "Midnight Queen" and announced an upcoming tour in Japan. She last published a post for her 1.6 million Instagram followers on Saturday.
The New York Times reports that police are calling her death a suicide. Seoul Metropolitan Police Agency chief Lee Yong-pyo told reporters that investigators discovered a handwritten note in which the pop star wrote about her despair. The South China Morning Post reported in May that Goo's manager found her unconscious following a suspected suicide attempt (the day before she had posted a message to her Instagram account which simply read "Goodbye").
Six weeks ago, Goo's 25-year-old friend and fellow K-pop star Sulli died by suicide. Goo reportedly responded to news of her friend's death with a live-streaming farewell video in which she declared that Sulli would live "as she pleases" in heaven, and assured fans, "I will live twice more diligently now … I will be fine. Don't worry about me."
Goo was also reportedly embroiled in a legal dispute with her ex-boyfriend Choi Jong-beom, whom she accused of blackmailing her with video footage of the two having sex. Choi denied these claims but was ultimately found guilty of blackmail and assault. In August, Choi was sentenced to a year and a half in prison. The Malay Mail reports that "the case led to intense online rumors and hate comments against Goo."
Goo's agency, Production Ogi, said in a statement that they were "overwhelmed with sorrow" at the news. Fans have also been paying tribute to Goo on social media. "Sulli and Goo Hara deserved so much better," wrote one, along with a photo of the two pop stars together, "may they rest in peace."