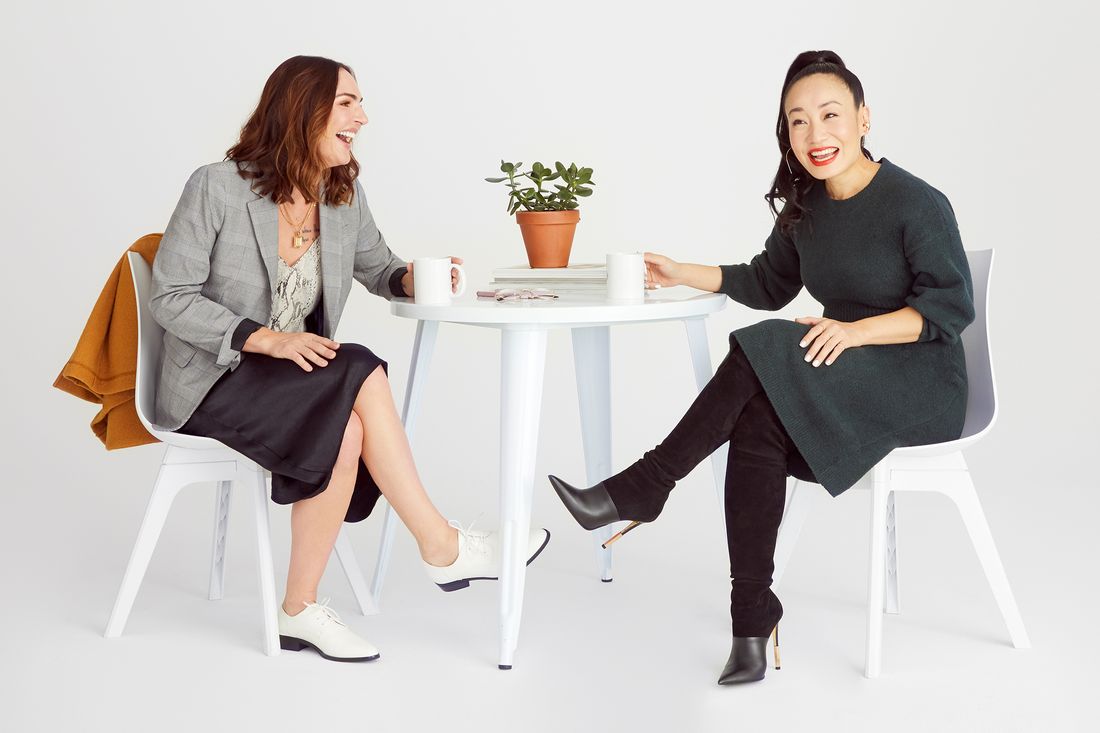 Stylist Layne Cross (left) and makeup artist Moani Lee trade tactics for helping clients get out of their comfort zones.
Photo: Tory Rust
From the vantage point of beauty-obsessed 2019, it's almost hard to remember the bad old days when makeup felt much more like a chore (cover up this, conceal that, neutrals only please!) than a means of joyful self-expression. Thankfully, beauty now is less about hiding so-called flaws, and more about uncovering the boldest, most "you" version of yourself — whether that means a full-glam beat or a chill lip gloss and bushy brow moment. For that very liberating shift, we have women like Moani Lee to thank. The makeup artist has created some of the most iconic celebrity and editorial looks in recent memory, for everyone from country music superstars to supermodels. But even Lee's most elevated work is rooted in the real-life style, moods, and needs of the women who sit in her chair, and it's as empowering as it is glamorous. As she puts it, "I love to tell people's stories through beauty."
It's that ethos of empowerment and personalization that Lee shares with Stitch Fix, the personal styling service that sends hand-curated wardrobe picks to your door — definitely something Lee can use when she's on set from sunup to sundown. While Lee's style philosophy on her busiest days usually involves choosing clothes that feel like "I'm wearing my duvet," we challenged Stitch Fix stylist Layne Cross to give Lee a more refined take on her creature comforts. Read on as the two women get deep on the business of building confidence, how Lee helps women conquer their insecurities, and why true beauty can be traced back to gratitude.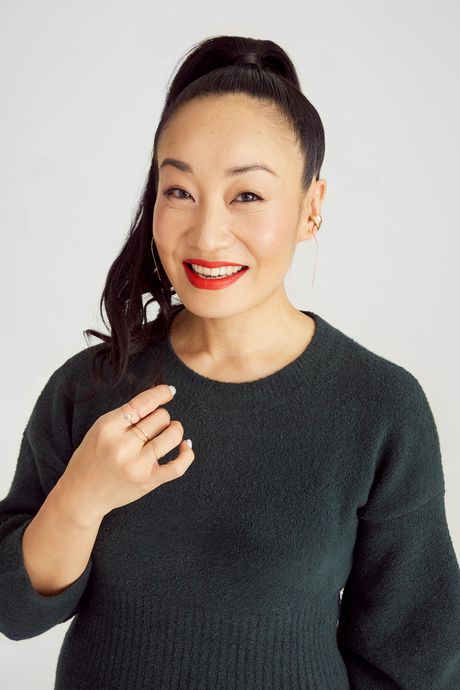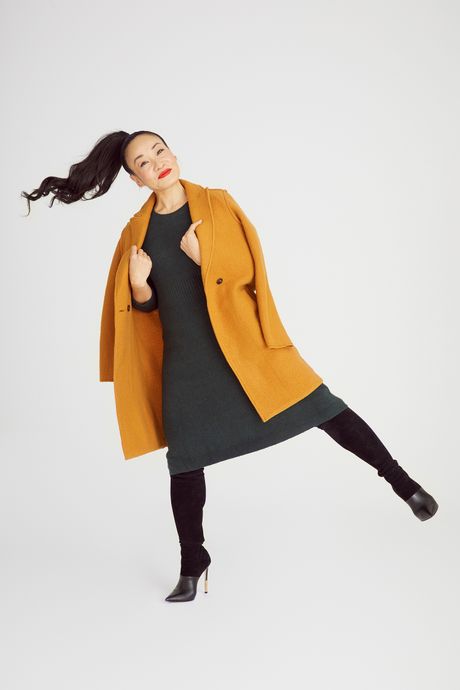 Cross: I love the way you approach beauty as a tool for empowerment, because that's really how I see style, too. How do you see our understanding of beauty and confidence changing? 
Lee: What I love about what's happening in the beauty industry and the world right now is this shift in understanding what confidence means. People understand now that there's beauty in so-called flaws — who even defines what a flaw is? There's no prescription; it's about embracing your uniqueness, and finding strength in that. I see my role as helping to guide people, using the tools of beauty, to their own personal version of confidence.
Cross: When did you first intuit the power of beauty to deliver that confidence?
Lee: I began [doing makeup] in theater, so my journey started with embracing the human form and telling human stories. I still think of that as my role. I'm fascinated with the people who sit in my chair. I want to know everything about them — what makes them tick, what excites them — and I build my makeup story off that.
Cross: Insecurities can keep so many people in a style rut, or stop them from trying a new beauty look — how do you help your clients overcome that?
Lee: That's the exciting thing about beauty, you can enhance what's there or you can completely transform someone. But for lots of clients, change is scary. So it has to be a process. My approach is never to force change if someone isn't ready for it. It's to [instead] embrace the spirit of a person as a whole and reinforce what I find beautiful in them, whether it's their eyes or a mood. Even if I only have an hour with a client, in that hour we're together, it's a partnership. I tune in and amplify the right things so they walk away feeling amazing.
Cross: At Stitch Fix we think about building a partnership with our clients for the big events, and the everyday micro-moments. And if we can nail those little things — finding you the perfect jean, or styling you for your kid's PTA meeting — we know they'll come to us for the big red-carpet event. How do you approach building that relationship and trust over time with your clients? 
Lee: In my business, the red lip is sort of the equivalent of a red-carpet event. It feels risky — some women love it, others worry it'll rub off on their teeth. But that's valid! Beauty isn't just about responding to a person's facial structure or coloring; I have to respond to my client's mood, style, comfort level. Maybe a client hasn't had great experiences with beauty in the past. So this time we'll do a really simple, clean look — or whatever kind of look they're most comfortable with — which makes them feel incredible and builds trust. So the next time, they'll open up to something bolder if that's new to them, or a look that pushes their personal boundaries in a different way.
Cross: We both work with clients on something that's so personal but so impactful to their lives. Does that carry pressure for you?
Lee: There's a responsibility to it. The person in my chair has welcomed me into this very vulnerable moment. So many times, they might be exhausted from working 20-hour days, stepping straight off a red-eye — they show up dead on their feet. Then an hour later, they have that transforming moment where they look in the mirror like, okay, here I am! They feel like they can face their day now. I love being part of that — not just an outer but an inner transformation, uplifting someone's mood and energy. It's so exciting to be able to paint on a living, breathing canvas.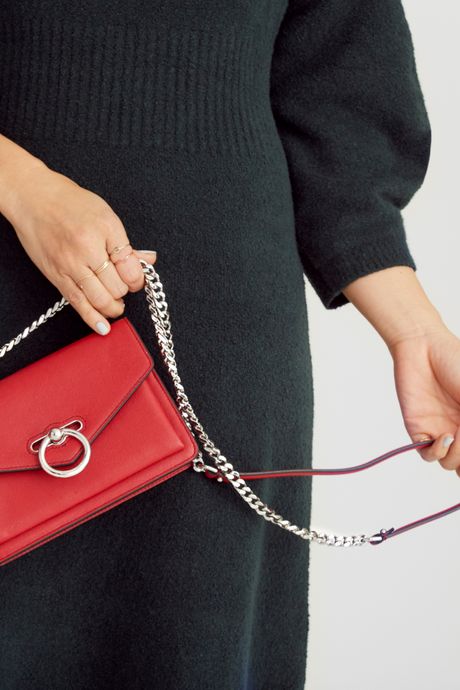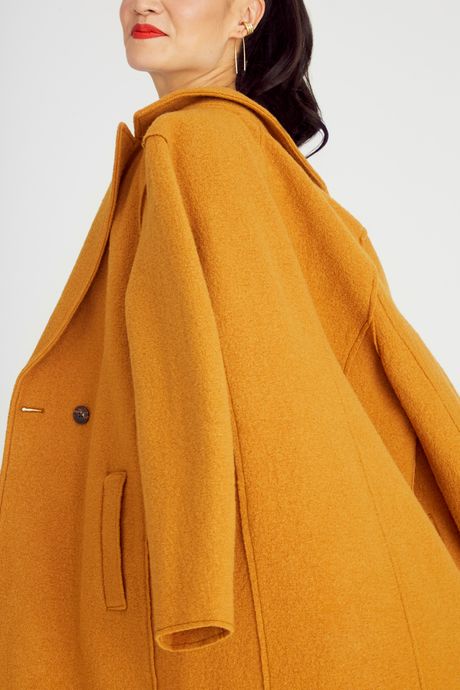 Cross: As someone who's usually on the creative side of things — what was it like for you to be styled through the Stitch Fix process?
Lee: It was honestly so fun. I'm currently on tour [with a musician client], working 20-hour days, sleeping three hours a night, so I was worried that the prep would take up a lot of time. But the online Style Quiz took no time at all. And the Fix [the edit of style pieces] I received was amazing. Certain pieces I might not have chosen for myself, but they were the next evolution of what I wear. I love draped pieces; I always say I want clothes that feel like I'm wearing my duvet. This dress gives me that physical comfort but in a way that's so polished and stylish. It was almost like having my mind read!
Cross: I loved what you said about helping your clients find their own version of confidence. What does yours look like?
Lee: For me, confidence is rooted in gratitude. The gratitude of waking up that morning, even when things are less than ideal. About six years ago, I had a massive outbreak of cystic acne. It was embarrassing because I'm in the beauty industry, so I work close to people all day. But I'm so grateful for that experience now, because it led me to explore holistic beauty, and it helped me understand my clients who are experiencing something similar. I get that reflexive shame, that desire to hide behind your hair. I'm a big believer in embracing what you're working with no matter what. When you're rooted in gratitude and you have an open heart, your face shines, you embrace people and experiences in your life. There is so much beauty in that.
Inspired to give your wardrobe a refresh? Experience convenient and accessible personal styling now:
This is paid content produced for an advertiser by New York Stories. The editorial staff of The Cut did not play a role in its creation.