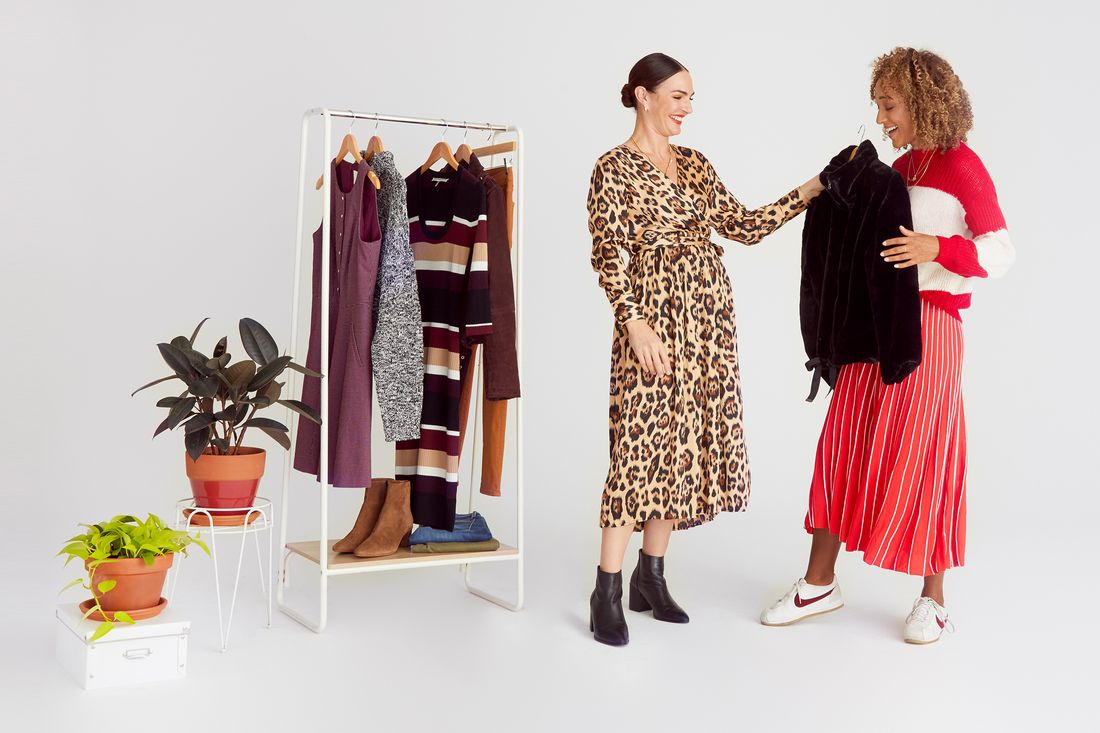 Stylist Layne Cross (left) and athletic trainer Traci Copeland find the best-looking clothes to move in.
Photo: Tory Rust
One year out of college, Traci Copeland told her parents she was quitting her steady job at a New York ad agency to pursue dance (hip hop and jazz). Naturally, they did what most good parents would do: They freaked out. Copeland may have been new to performing — and totally unsure of where her next job would come from — but she had a hunch her passion was worth pursuing. "Trust me," Copeland told them, "I think I'm onto something." She was right. Months after leaving the corporate world, Copeland landed coveted spots as a dancer on tours with literally the biggest names in hip-hop. Now, years after her big leap of faith, she's one of New York's most in-demand movement coaches — helping corporate clients nail their ad-campaign imagery — and, as a private athletic trainer and yogi, she empowers individuals with the joy of moving their bodies.
It's that willingness to step outside her comfort zone that Copeland models for the clients she shepherds through firsts of all kinds, from young athletes learning a new sport, to women braving their first-ever dance class or 5K. And it's what drew her to Stitch Fix, the personal styling service that delivers new possibilities — in the form of clothing, shoes, and accessories hand-curated for you by expert stylists — straight to your door. As part of the Cut's investigation into confidence and the pros who help us achieve it, we brought together Copeland and Stitch Fix stylist Layne Cross for a reciprocal skill-share. Cross gave Copeland a new look that built on her love of color and motion, and the two talked about the tools they give clients to silence self-doubt, and their advice for turning your passion into purpose.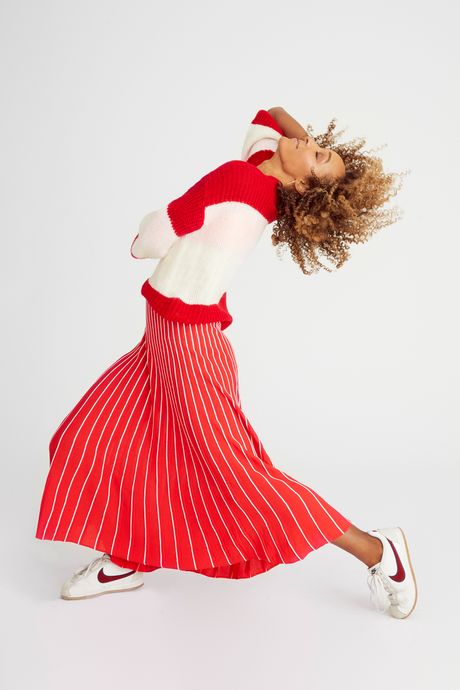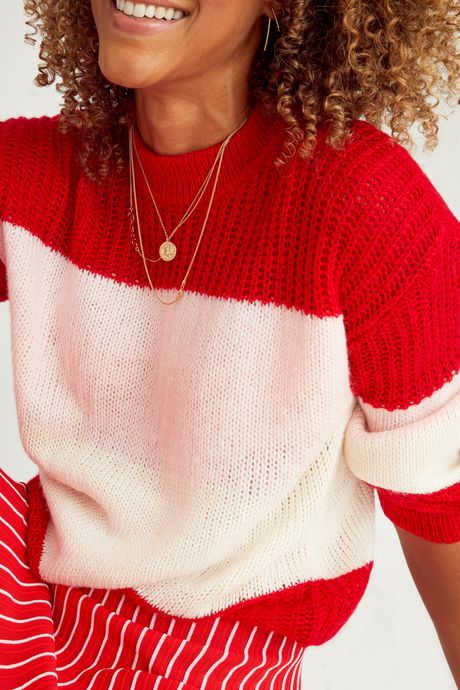 Cross: What does confidence mean to you?
Copeland: I get my confidence through movement. I love working out, running, dancing, yoga, getting a good sweat in, and sharing that joy with my clients. As a movement coach I work not just with adults, but younger athletes ages 7 to 12. Those are tough years — kids can be harsh! But I love the way sports gets everyone on the same page. It's less intense and competitive, and more about kids helping each other learn new things, coming together for a common goal. Instilling that self-esteem and sense of accomplishment early on can serve them all their lives.
Cross: How do you help your clients break through that "I can't do this" feeling?
Copeland: Growing up I was a competitive gymnast for 13 years, and every time we said "I can't," our coach had us do 50 pushups. It was brutal, but so valuable to train myself out of the automatic "I can't" — which we say to ourselves all the time! So to start, we remove that from our vocabulary. I love to start my clients with a concrete goal — it's the first thing we do together. It doesn't have to be a marathon, but maybe a 5K, 10K, an obstacle race. There's something very powerful about having something challenging to aim at and commit to, that pushes you through your barriers. Commit first, and the motivation follows.
Cross: I love that. As a stylist, it's exciting to hold people's hand through things that feel risky to them, even if it's just trying a cold-shoulder top or leopard print. 
Copeland: It's funny, I think of myself as someone who's pretty experimental with fashion, but I was so grateful for the clothing choices you made for me today. You brought out this horizontal-stripe sweater and vertical-stripe skirt with a sneaker. It wasn't necessarily a combination I'd grab off the rack, but it just worked. It's cool that you were able to see that in my personality and know based on what little info you had about me that I'd need pieces that don't constrict, like a skirt that looks good when I'm moving. This experience gave me more elements to play with and advance my style to the next level.
Cross: That is the best compliment as a stylist. Even when someone starts with great style, it's a special thrill when you can help someone get out of their lane a little. Do you have that as a trainer?
Copeland: Absolutely, I love getting people out of their comfort zone — that's where the thrill and motivation is. I have clients who are amazing athletes but can barely touch their toes, so how can I help them find that flexibility? Or getting people to try a whole new form of training. I love introducing runners, who can be very intense, to try yoga. They learn to breathe, stretch, find possibility in poses — they relax! I tell everyone, don't just sit in one box of training. It's important to explore, and there is so much power and possibility in being a novice.
Cross: Your work and mine are both about transformation. Can you remember a time when that transformation was especially impactful for one of your clients?
Copeland: The stories I most love aren't necessarily body transformations, but a mindset shift. I have an older neighbor who'd never worked out, and she asked me to help her learn to run. So we set her a goal of doing a 5K and made a training plan. The first time we went out on the West Side Highway together was just for a few minutes, but she was so proud of herself because, she said, "I didn't stop!" Every other day, we went out and she extended her time by a minute or two. Her mile time dropped from 12 minutes to under 10, and she did that 5K. She became a runner! Working with elite athletes is incredible, but there's something so rewarding about helping someone achieve smaller goals, and doing something they never thought they could do.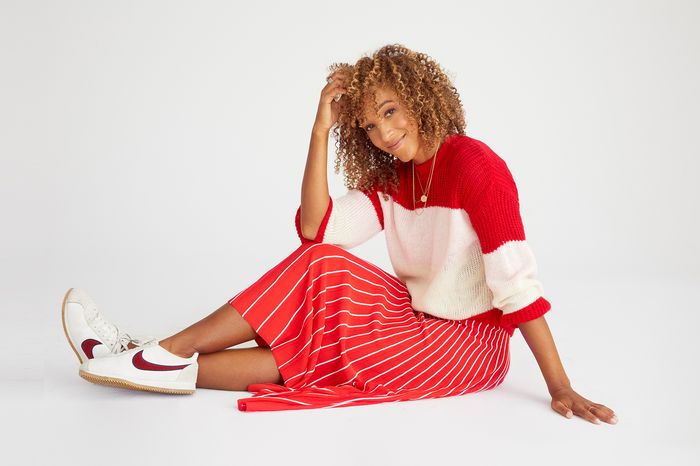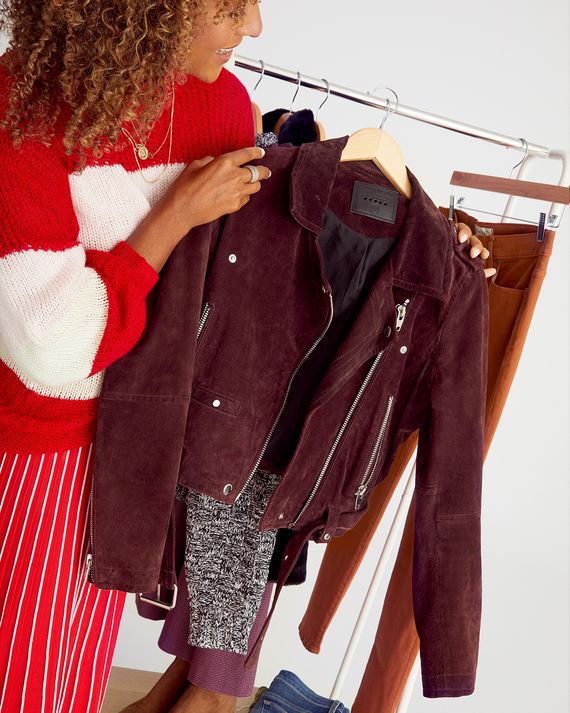 Cross: That ties into your own story of how movement was actually a career change for you. Tell us about how you discovered this love of dance in your 20s.
Copeland: My first job in New York was in marketing at a very old-school agency. The culture was tough for me — it was very conservative, I had to wear blazers and skirt suits, and I just wasn't enjoying what I was doing or what I was wearing everyday. Meanwhile I'd started taking hip-hop dance classes on the side, just for fun. Despite my years as a competitive gymnast, I'd never done dance before, and at the beginning I couldn't even follow the choreography. But I stuck with it, and got better — good enough that teachers started suggesting I go on auditions. I began booking small jobs here and there. It was just enough to make me think, could I do this? After a year, I decided to quit my job to pursue dance. My parents flipped — "We didn't send you to Georgetown to dance!" But I knew my passion was strong enough to carry me through the hard parts. I threw myself into multiple classes per day, and within a few months, I was hired as a backup dancer on a six-week national tour with arguably the number-one rapper alive, and I was performing in fashion shows, too. I knew this was my future.
Cross: How did you find the courage to take that risk — wasn't it scary?
Copeland: It was totally scary! I had no more security, no jobs lined up, no idea where my next one would come from. I knew I didn't have the answers, but I found this thing I loved, and my heart told me to pursue it. I knew things always happen for me when I decide to commit myself, so I threw myself into it, worked hard, and got lucky. That one choice opened up my life and brought me into this new world full of people passionate about their lives, too. I'm so glad I took the leap, and it's why I love encouraging my clients to commit to something that feels like a stretch. That's when the magic happens.
Inspired to give your wardrobe a refresh? Experience convenient and accessible personal styling now:
This is paid content produced for an advertiser by New York Stories. The editorial staff of The Cut did not play a role in its creation.