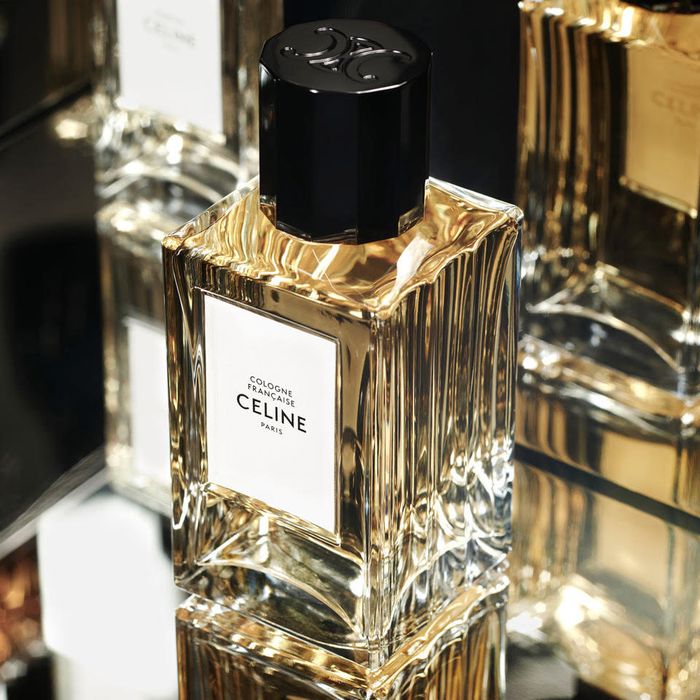 One year ago, fashion designer Hedi Slimane made his runway debut at Celine. He has since redefined the house's codes, renovated its stores, and introduced menswear. Today, he revealed nine new, highly specific, extremely French scents as part of the brand's first-ever Haute Parfumerie collection.
Slimane is a notoriously private individual, and his "olfactory journal" reads something like a cryptic poem, revealing bits and pieces of his life if you analyze each note closely. One perfume, called Nightclubbing, for example, is inspired by his days as a 15-year-old club kid in Paris, spent hanging around spots like Le Palace or Les Bains Douches. You can practically smell the cigarettes and angst. Others have whiffs of androgyny, ennui, and, of course, expensive taste.
It's a fun sniffing game, which is why we spent an inordinate amount of time with our noses in each bottle trying to uncover the story behind each one. Below, nine equally specific poems from our own imagination.
Parade
Woke up early-ish,
look so good it's on Stories,
now I'm super late.
Saint-Germain-des-Prés
Tower of pastries,
will regret cashmere pants later,
fraud alert from bank.
Cologne Française
Messy topknot bun,
red lips to grocery store,
winked at the meat guy.
Dans Paris
Started at the park,
waited 40 for table,
wanna see my plants?
La Peau Nue
Scented candles lit,
Siri, how much bubble bath?
Oh no, where's the rice?
Eau de Californie
Bird scooter to Sqirl,
Lana on the 101,
agent said "Next time."
Reptile
Black car with driver,
"anything on the menu,"
memorized the card.
Black Tie
Bottomless Champagne,
jumpsuit buttons down the back,
yikes, I have to pee.
Nightclubbing
Shots before we go,
"We're friends of Justin Theroux"
"Like your smell," he said.
Each new Celine scent costs $220 for 100 milliliters and will be available at the 650 Madison Avenue boutique in New York, as well the first-ever Celine Haute Parfumerie boutique on rue Saint-Honoré in Paris. Two more scents, Bois Dormant and Rimbaud, will be available in 2020.