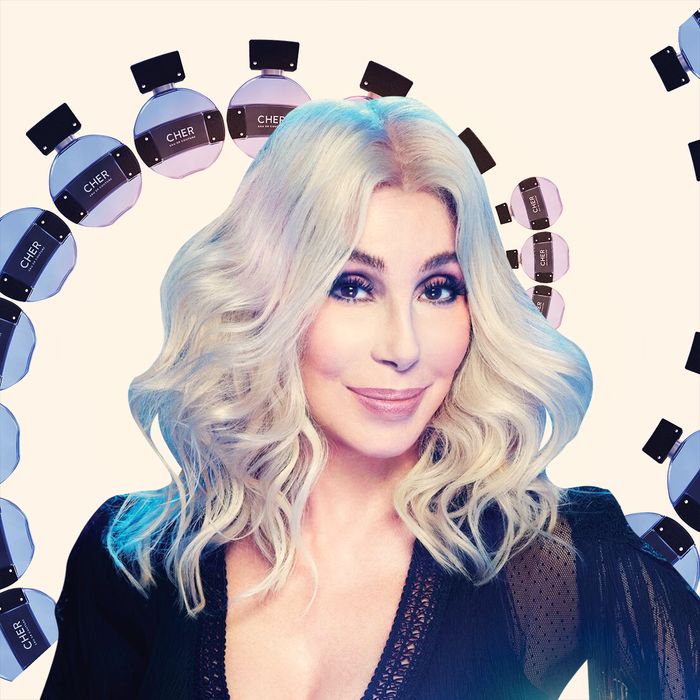 Scientific studies confirm that, of all the senses, smell offers the best recall. In Scent Memories, the Cut asks people about the scents they associate with different times in their lives.
Next up is Cher, legendary recording artist, humanitarian, and national treasure. Today marks the launch of CHER Eau de Couture, her genderless new signature scent, and the world's second Cher fragrance since 1987's Uninhibited. According to the icon, Eau de Couture — which was four years in the making — "makes you want to hold yourself," thanks to its "touchy-feely" blend of vanilla, bergamot, neroli, jasmine, and vetiver. In celebration of the launch, the Cut caught up with Cher to talk sunshine, off days, and frozen hot chocolate.
My first scent memory is: Pumpkin pie. And fudge. I just remember doing that when I was little, with my mom.
Happiness smells like: Tahiti.
Love smells like: Oh my God. It's the wrong question. I don't relate that to smell; it's too large, too all-encompassing; it doesn't work. It doesn't work for me.
Friendship smells like: Sunshine.
Heartbreak or loss smells like: Burning matches. Sulfur. But really, burning matches.
Sunday mornings and Monday mornings smell like: The same. They don't smell any different. I have workdays and I have off days, and they both smell different, and they can fall on Sunday or Monday or not.
An off day smells like an exhale, and an on-day smells like energy — a kind of get up and go. And they're not smells. I know where you're guiding me with these but I can't lie and just say some bullshit answer. I mean, I can't go where you want me to go. I'm not that kind of girl.
My home smells: Oh my God, it smells beautiful. It smells like perfection. It smells dreamy. It smells like candles and just heaven.
Success and regret smell like: Success smells better; let's just put it that way. I've had both and that one's better.
Vacation smells like: Freedom.
The worst smell is: Forest fire. Or just fire. Forest fire is the biggest, when it encompasses everything, you know? My state is on fire. But maybe just fire, in general.
If I could have one smell on your hands forever, it would it be: One? Smell? Oh gosh, that's so limiting. I'm sure the perfume company would want me to say my perfume, but I'm not sure that I'd want to have any one smell. I don't want to do that, so no. I'm not doing it. I'm not having one smell forever. I don't even think of putting a scent on my hands, or having them smell like anything. Who wants that?
My favorite food smells like: Cake. There's a bakery at home that makes birthday cakes … Actually, this just reminded me of something else that's really more fun. Since I was 19, it's been this place called Serendipity, and its frozen hot chocolate. I'm a girl. I'm an old girl, but I'm still a girl.
I smell: Heavenly. Right now, if you just smelled me all the time, like on the days I go to work or go out, I smell like my perfume. I have allegiance in my senses, so when I love something — I guess I'm boring, I don't know — I just tend to use the perfume that I love. And I really do love my perfume.
I buy perfume, you know, because that's what we do, but then I give them away because I don't love them. You know right away when you bought something because it smelled good for a moment, and you're never going to want to wear it again. So that's kind of the way I am; I like to smell one thing and will always smell like that.
If you buy something through our links, New York may earn an affiliate commission.