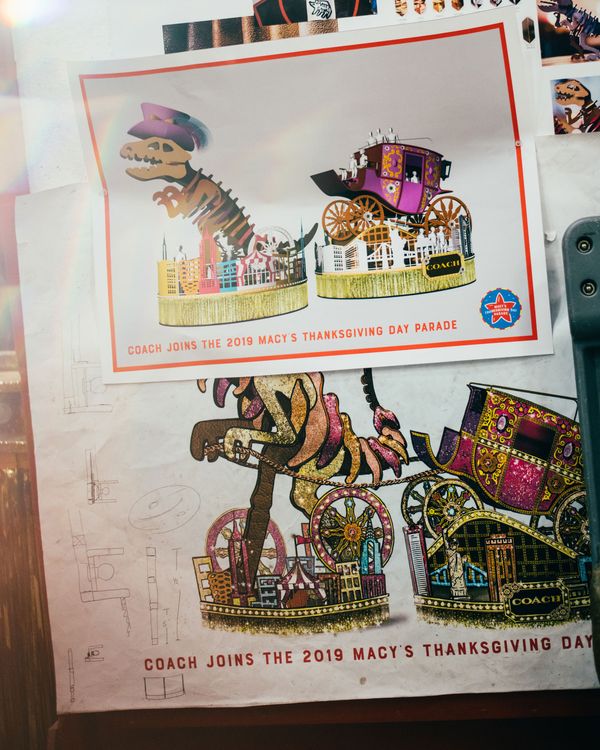 Photo: © Alyssa Greenberg/Courtesy of Coach
There's a dinosaur celebrating Thanksgiving this year. She's a T. rex named Rexy, and she's the Coach mascot. Rexy has appeared in some of the brand's collections, and now the prehistoric reptile is making her debut on a glittering float in the Macy's Thanksgiving Day Parade.
Over the course of its 93 years, the parade has seen a number of memorable floats, including those with Charlie Brown, Snoopy, the Smurfs, Hello Kitty, and Spiderman. But this is the first time a luxury fashion brand will participate.
Rexy will be riding on a float called Rexy in the City, inspired by New York itself. "Designed and constructed by the artists of Macy's Parade Studio, Coach's float is a dazzling marvel of engineering, artistry, and animation that will bring a new level of whimsy to our parade line-up this year," said Susan Tercero, the parade's executive producer.
See photos from the making of Coach's float below, and catch Rexy in the parade in Manhattan starting at 9 a.m. and on CBS if you're watching from home.