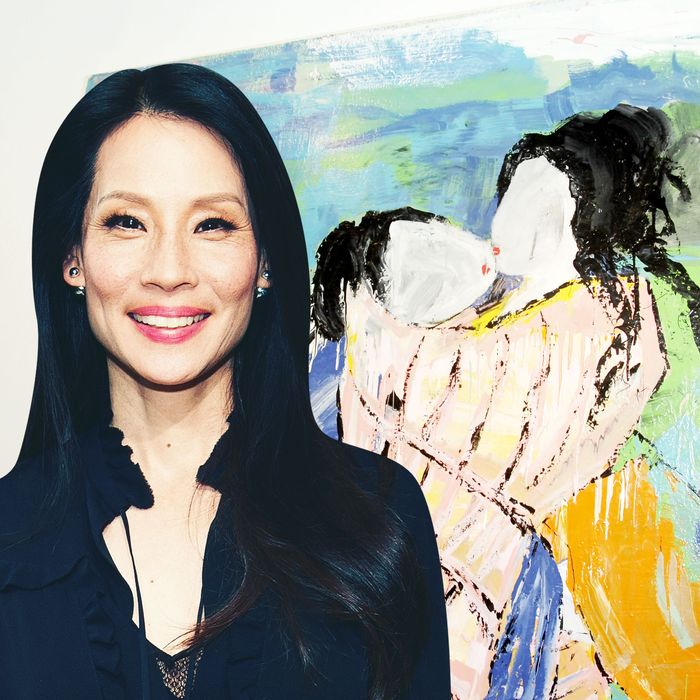 In news that is likely to put my wife on bed rest, the actor Lucy Liu is also a visual artist who paints (among other things) lesbians entwined in bed. I would like to buy 12, though it's not clear whether the paintings are for sale, and if they were, I'm sure I can't afford them. Perhaps I will take a screenshot of this tweet and have that framed instead.
Apparently I haven't been paying Liu enough attention, because she's been showing work in private and public art shows since 1993, according to Artsy. Lesbian paintings are not her only medium; Liu also creates ink drawings, paintings, silkscreens, and collages out of her New York studio. Earlier this year, her "Lost and Found" collection of sculptures made of repurposed found objects was displayed at the National Museum of Singapore, and you can see even more of her work on her studio website.
I'm no art critic, but here's my main take: this is pretty gay, right?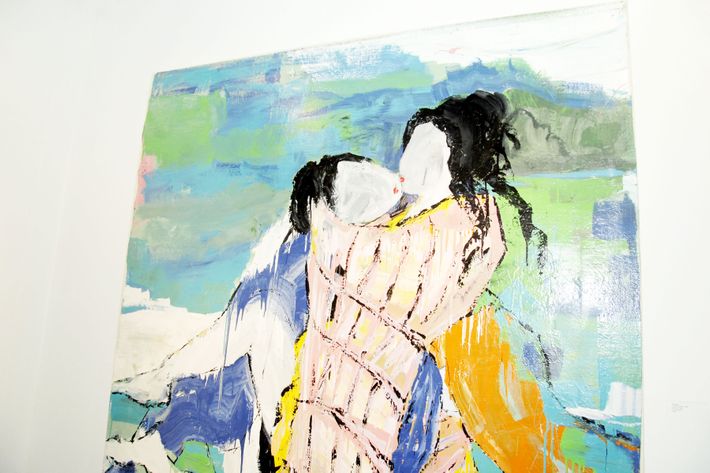 And this? Possibly even gayer.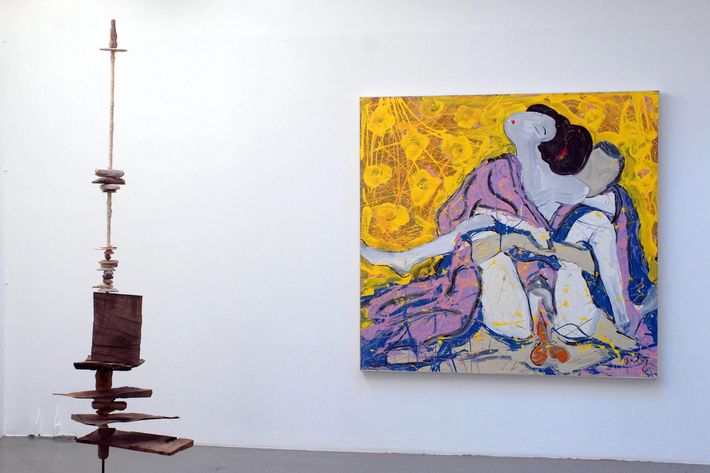 Just, wow. Charlie's Angels, Kill Bill, that Birkin scene in Sex & the City, Elementary, and now this? What a generous human being Lucy Liu is.