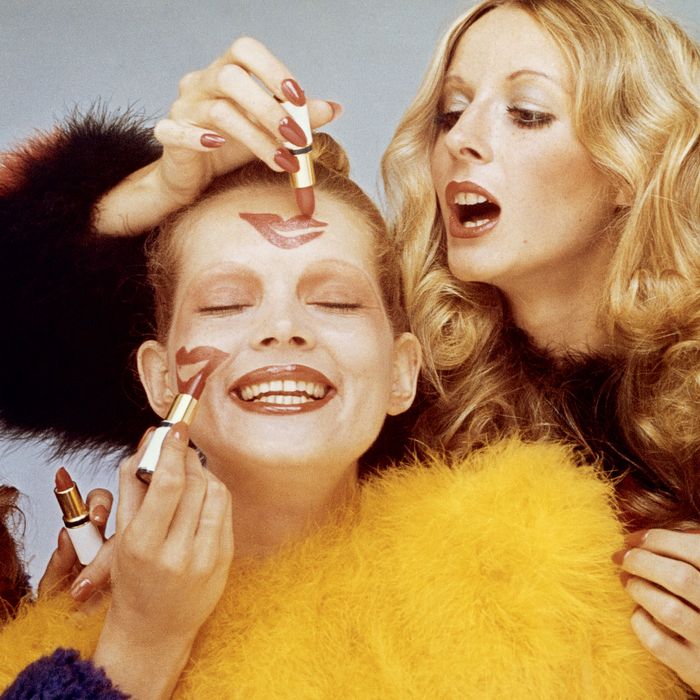 The makeup look "
Les très gais,
" 1971.
Photo: For Christian Dior Parfums
Style isn't just an aesthetic choice — the clothing you wear should make you happy. That's something Dior understands well. Over the years, the fashion house has trotted out many innovative designs, from the "New Look" to "We Should All Be Feminists," but one thing remains the same: the joy of dressing.
Now that spirit has been captured in Dior: Moments of Joy, a journey through the brand's history in 220 photos and a lesson in pure jubilation. Written by psychoanalyst Muriel Téodori, the photo book shares gleeful snapshots from runways, shoots, and behind the scenes. "Everyone experiences joy in a way that relates to his or her own story," says Téodori. "The practice of psychoanalysis may have made me more attentive to these differences. The character of Christian Dior himself may also appear a little differently, as psychoanalysis encourages this more intimate approach. I sensed that his aspirations to joy were at times a hard-fought battle. And I found that very touching about him."
Below, an exclusive photo excerpt from Dior: Moments of Joy, out November 26 from Flammarion.
Photo: For Christian Dior Parfums
If you buy something through our links, New York may earn an affiliate commission.