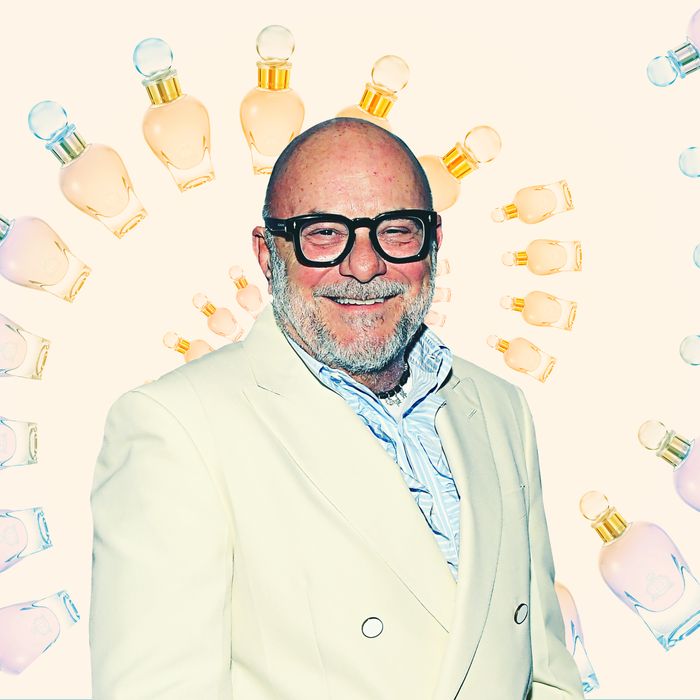 Eric Buterbaugh.
Photo: Charley Gallay/Getty Images
Scientific studies confirm that, of all the senses, smell offers the best recall. In Scent Memories, the Cut asks people about the scents they associate with different times in their lives.
Next up is Los Angeles-based floral designer Eric Buterbaugh, whose clients include fashion houses like Valentino and Dior, celebrities like Madonna, and royal family members like Princess Beatrice. His latest project has been refreshing his floral-inspired line of fine fragrances, Eric Buterbaugh Los Angeles. Originally 14 scents, the lineup now includes 17 fragrances that Buterbaugh designed around what a fresh flower truly smells like. The Cut caught up with thim to talk candles, Christmas, and the best-smelling bar of soap.
My first scent memory is: I think it's a combination of Chanel No. 5, which my mom wore at that time, mixed with the Johnson's baby lotion that's in the pink bottle. It sounds like such an awful combination [laughs].
Happiness smells like: Fresh-cut grass — lying in it with your eyes shut and with a cool breeze. I live in cities and run around a lot, and somewhere you'll find a meditation thing and they want you to calm down somewhere and feel happy and whatever, and I've always connected that calm and happiness with cut grass.
Love smells like: My partner, who wears my new perfume Gardenia Oud. He's obsessed with it, so that is what it smells like. I happen to be in love at the moment!
Friendship smells like: Hamburgers and french fries. I feel like with a friend, you can just get down on some hamburgers and fries and it's cozy. Shake Shack is my hamburger of the moment. I love them. I'm from Oklahoma, so it just smells like a good Oklahoma white-trash hamburger to me.
Heartbreak or loss smells like: Cigarettes, red wine, and tears.
Success smells like: There's an energy of Christmas to it, which to me smells like white flowers. It just feels bright, open, and something like night-blooming jasmine for example, just wafting around you.
Regret smells like: Sweaty hands.
The worst smell is: An airplane bathroom. I can't. I do everything I can not to ever have to step in one. It is grotesque, and it never lets you down. No question.
Vacation smells like: I always love the sun! To me vacation smells like the sea, and salt, and suntan lotion.
Sunday morning smells like: Bacon and coffee, more than anything.
Monday morning smells: Very crisp to me, maybe like some citrus smells, like lime blossom. I like Monday mornings. I like to be organized and get on with it.
My home smells: Different every single day because I am a candle whore like no other. I have a candle cupboard and light them by my mood. Right now I'm having a little obsession with white flower candles, but then other times I want something deep and frankincense-y. So my home smells like my mood. I have a candle burning in every room. It's like a whore house, I love it so much.
If I could have one smell on my hands forever, it would be: Melograno. It's a soap from Santa Maria Novella and I love it. I've used that soap for probably 20 years.
I smell like: Jasmine. I'm in a jasmine moment and it seems to be sticking for a while. I wear my Jasmine fragrance every day. I put it on all over and I think you can smell me ten feet away. I apply it when I'm getting dressed; to the crook of my arm, all the pulse points, and then I spray it all over my bald head. I'm lucky I don't have to be frugal with fragrance, so I really go for it.
If you buy something through our links, New York may earn an affiliate commission.