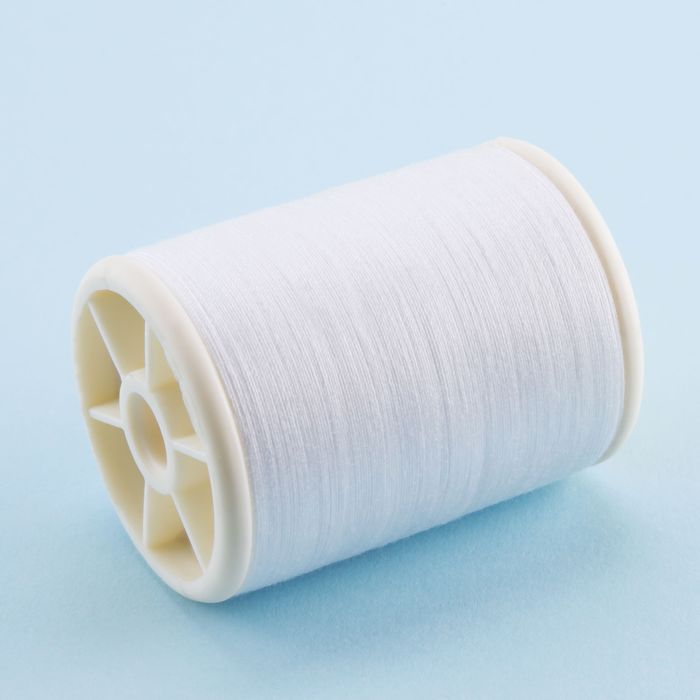 Photo: piggu/Getty Images/iStockphoto
Of the oddly satisfying things in life, having a taut silk thread glide across my stratum corneum is way up there. It's one of the steps in aesthetician Pietro Simone's signature facial, which I experienced a few weeks ago. Simone is certainly not the first to incorporate fine threads in a beauty treatment. Brow threading is a centuries-old, still-popular form of hair removal whose roots — pardon the pun — originated in Iran, India, Central Asia, and China. In Simone's case, however, he's not targeting recalcitrant brow hairs but the dead, dry skin cells on my face that prevent it from living its best, glowiest life.
"My grandmother used to tell me how, during World War II, no one had money to buy beauty products, so they would use the remnants of cotton and silk fibers to exfoliate their skin," says the native Italian, whose last name is Lava but goes by only his first and middle ones. "She told me this story many, many times, and from that I developed my own way to do it."
He likes to do it after his Renewal Peel, firmly but gently using the thread multiple times across my face to wipe away the lactic-and-mandelic-acid-based gel (which I found a little tingly on my skin, but not in an irritating way).
Simone began his career studying with Maria Bruna, "probably the most iconic woman in beauty in North Italy." He went on to work at La Prairie and Nascence before opening his own shop in London's posh Sloane Square in 2016. This past fall, he began giving treatments once a month at the Greenwich Hotel, where his products are also sold at its Shibui Spa. Come spring, he'll move to the Parlor, a beauty and wellness cooperative space. He'll also be at the Meadowood Spa in Napa Valley and Aman's first New York location, but those are a year or two in the future. For those who can't wait, the best way to procure a facial is DM'ing @pietrosimoneofficial.
At the risk of sounding sexist, there is something to be said for having a man's hands massage my face. I won't fall into the trap of saying that men's hands are stronger than anyone else's, but statistics would probably agree that they are usually larger, so maybe it was the girth that brought the magic. I can only say that when they started pinching sections of my skin during what was one of the best facial massages I've had in my life, my eyes rolled toward the back of my head and I couldn't not smile.
Simone is charming and brimming with knowledge about the active peptides he uses in his lines, of which there are two, including the new Pietro Simone Prestige collection, which launched in September. The instructions on his jars begin with the words "Ladies and gentleman, please take your seats," and he calls the active recipe in his formulas "Italian Bella Complex," but despite those high cornball levels, I've been impressed with the products. Mostly, though, I can't wait until those magic hands are threading and massaging this face again.