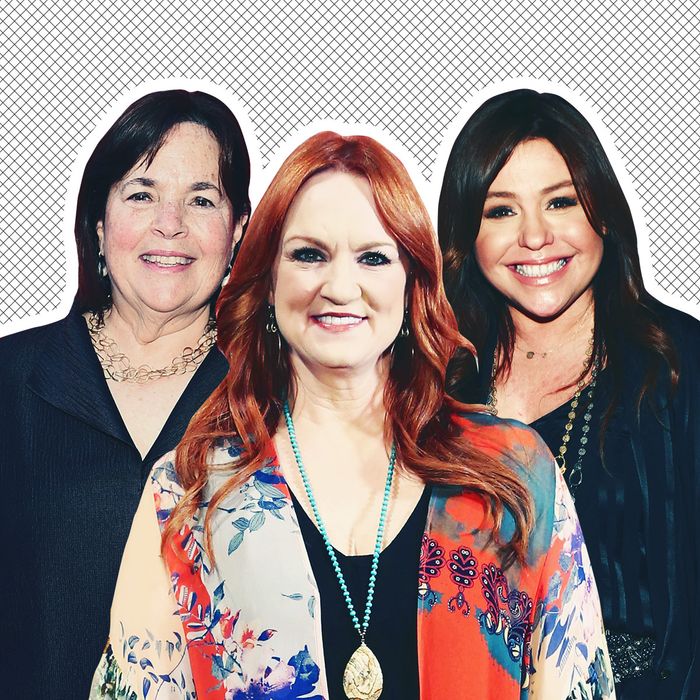 The most perfect video on YouTube is called "How to Make Ree's Chicken Spaghetti." In it, Ree Drummond, a.k.a. the Pioneer Woman, assembles a chicken-spaghetti casserole (!) while upbeat muzak plays in the background. She boils a chicken, shreds it, and then adds green and red bell peppers, a can of cream of mushroom soup, seasoning salt, and cayenne pepper (optional). She cracks the spaghetti into three pieces, boils it in the chicken broth, and adds both to the casserole. Then, she grates sharp cheddar cheese into the mixture, which at this point resembles spaghetti coated in mayonnaise, and puts it in a casserole dish. It looks disgusting. But for whatever reason, this has the effect on me that I'd expect from ASMR or CBD, if either actually worked for me.
Much has been written about the popularity of the Bon Appetit editors-cum-YouTube stars. They're all likable and they commit to fun bits like making celebrities prepare carpaccio or creating gourmet junk food. The main appeal of their videos is that they explain the science behind cooking and keep you engaged enough to watch 45 minutes of two women perfecting mashed potatoes. While they're all great, sometimes I crave the comfort of watching a woman add sticks of butter and tubs of sour cream to pounds of potatoes, knowing I won't do that on a Wednesday night. And nothing is as soothing as watching the Food Network divas of the aughts — Ree, Ina Garten, and Rachael Ray — make simple, meaty dishes in four-minute clips.
My Food Network trifecta share the same soothing hallmarks: the calming voice, the "you can do it" attitude, and the impeccable, Nancy Meyers–approved kitchen. Watching them assure me that "store bought is fine" or that a Shepherd's pie can come together in 30 minutes isn't quite a fantasy, but it's certainly an escape. Because there's nothing about it that pertains to my current existence: It's not cool, it's not practical, and it's not vegetarian. Unlike a scripted TV show, there's nothing for me to be emotionally invested in: The food will always come out perfectly, and the Drummond family or Jeffrey will always love it.
Sometimes I need a break! Not a real break, like a vacation or a giant chicken pot pie, but some simulacrum of one. The dulcet tones of Ina Garten explaining how it's really nice to make individual soufflés instead of one big one zonk me out of whatever is stressing me about my non-Gartenian life. For five minutes, I'm thinking, Yeah, I should make the soufflés for each guest in separate ramekins. Yes, it could use more EVOO. It's chicken spaghetti casserole for my weary 20-something soul.