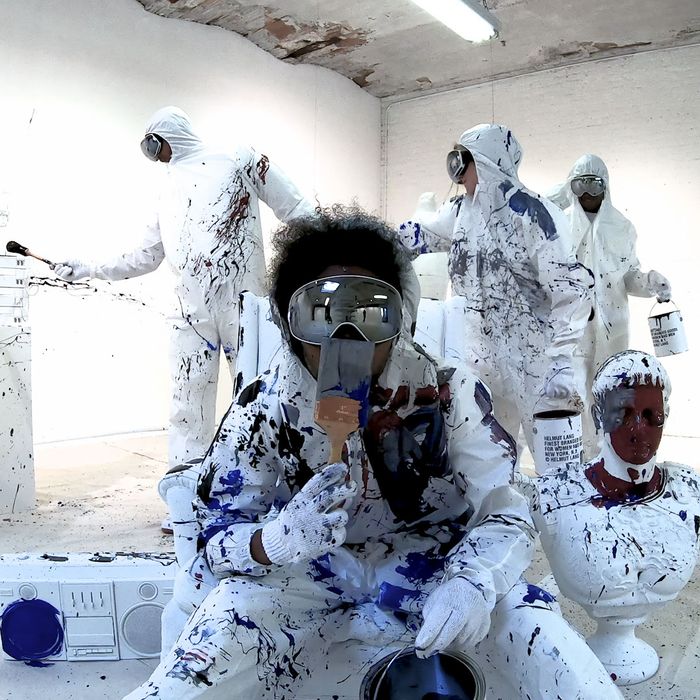 Photo: Courtsy of Helmut Lang
When the painter jean – literally a pair of jeans splattered with paint – appeared on Helmut Lang's spring 1998 runway, it became an iconic symbol of the brand's defiant approach to fashion and artistic inclinations. Twenty years later, the brand behind the Jackson Pollack fashion aesthetic is bringing back the look with a range of T-shirts and sweatshirts for Resort 2020.
In the recent campaign video directed by Minnie Bennett, Helmut Lang partnered with playwright Jeremy O. Harris, the cast of Slave Play, and singer Tei-Shi for an over-the-top demonstration of the customization process. Shot at the New Museum, the video features a room filled with the capsule collection, plus props made by Kadu Lennox. As we watch, Harris, the actors, and Tei-shi cover everything with paint splatter.
See it all happen below, and shop the collection at helmutlang.com.