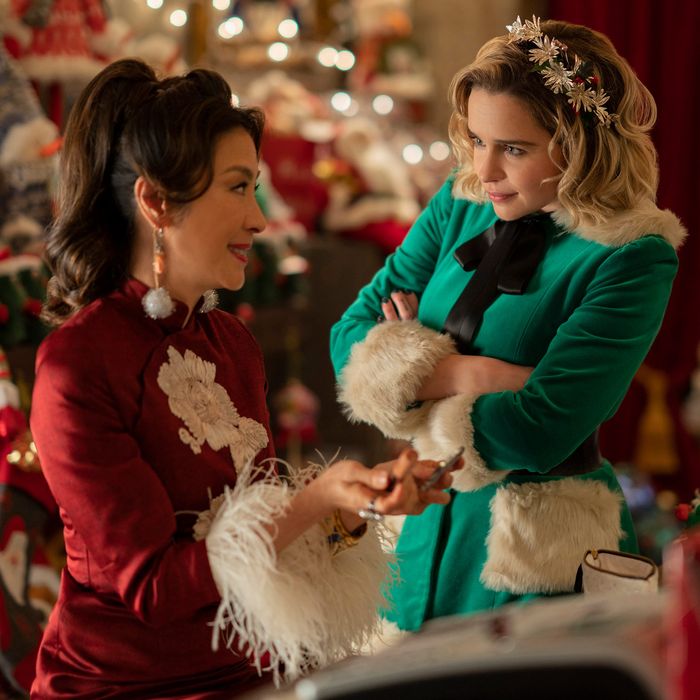 Photo: Universal Pictures
I wasn't expecting to glean such good fashion advice from a character in Last Christmas who calls herself Santa, but isn't actually Santa. But then again, I always expect to just like what Michelle Yeoh wears. Yeoh plays a woman who runs a year-round Christmas store where Emilia Clarke works and dresses as an elf. But while Clarke dresses literally like an elf (save for a black pussy bow blouse) in a way that does not translate into everyday holiday dressing, Yeoh looks like the classiest, most elegant Santa there ever was. And you should dress like her for all of your upcoming holiday party engagements.
The clothes themselves are pretty straightforward, but made with quality fabrics and beautifully tailored. There's nothing really groundbreaking about a blue velvet top. But a blue velvet top paired with a silver leaf pendant and feathery hoop earrings is the right mix of stylish and holiday appropriate. My personal favorite "Santa" outfit is the red dress with feathery cuffs and a mandarin collar. The dress is such a classic, elegant shape in a rich color, with feathered cuffs. Around the holidays, people have a tendency to go all out with glitter and sequins. But feathers are something a bit different and they add unexpected texture. Santa also is wearing dangly pom-pom earrings, a sleek ponytail, and pumps with a jeweled clip on the front. The beauty of Michelle Yeoh's red dress is that once you know she's Santa, you can see the influence. But if you didn't realize that Michelle Yeoh is playing a woman who calls herself Santa, she just looks like an impeccably stylish woman. Similarly, the best kind of holiday outfit is one you could wear to any party, but at a holiday party, it looks especially good and on-theme.
Costume designer Renee Kalfus said that, unfortunately for me, most of Yeoh's outfits are custom-made, with extra embellishments. "We talked about her being very clever and really theatrically playing her part as a gal who names herself Santa," Kalfus said. The character also really leans into sparkly jewelry, which, if you're short on time and long on holiday party commitments, is a life saver. Something like a well-fitted blouse is a piece you can wear year round. But jewelry is where you can go a bit wild — consider it à la carte holiday cheer.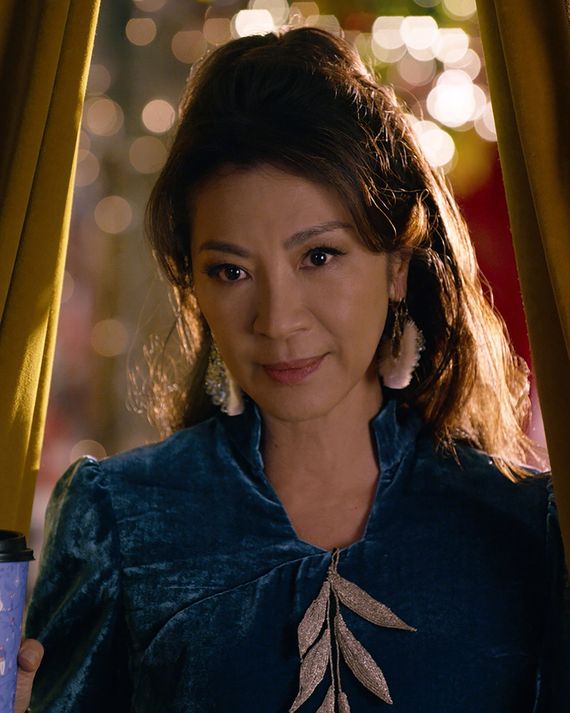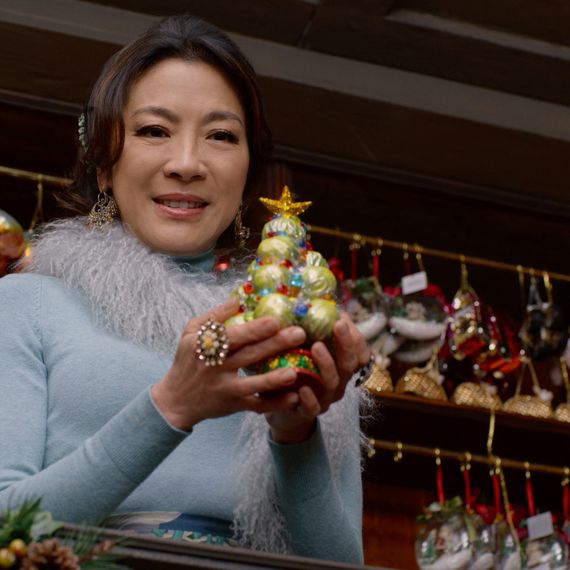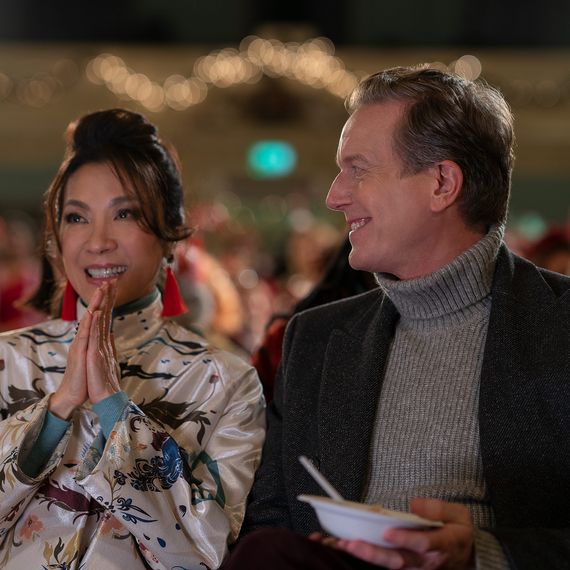 Shop the Story
Photo: 19-10-29 Accessories PM1 B3 alex
If you buy something through our links, New York may earn an affiliate commission.