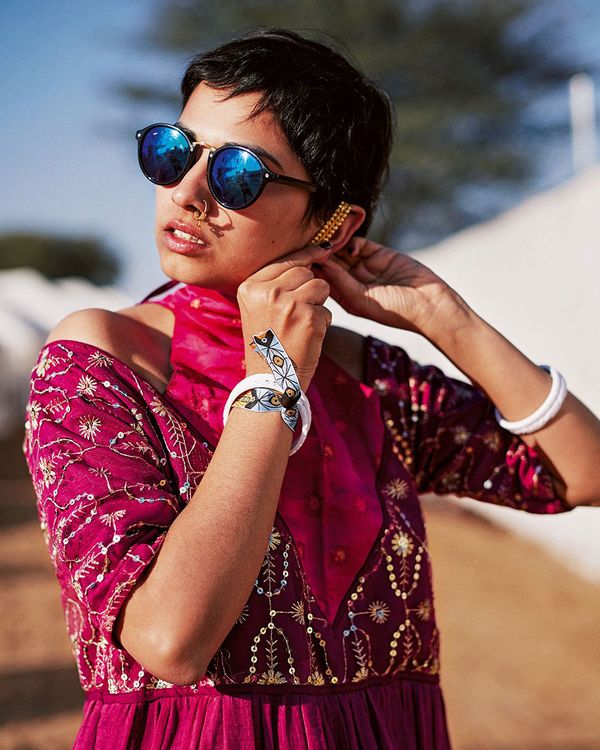 Scott Schuman, the street-style photographer behind the Sartorialist, got his start training his lens on the streets of New York City and the passersby walking them. While that might sound passé in 2019, back in 2005 it was radical — so radical that Schuman was among the first to find widespread success as a fashion blogger back when the term "fashion blogger" still elicited sneers, not followers.
In the nearly 15 years since he launched the Sartorialist, Schuman has worked with publications including GQ, Elle U.K., and Vogue Paris, and collaborated with both Burberry and DKNY. And then came the three eponymous tomes: The Sartorialist, The Sartorialist: Closer, and The Sartorialist: X.
His latest, The Sartorialist: India, zooms in on the stylish people and captivating landscapes of the subcontinent, shot over the course of a dozen-odd visits.
For the book's introduction, former Vogue India editor-at-large Bandana Tewari writes, "For a Western photographer, the perils are many. Romanticizing and indulging in the 'idea' of India are foremost. However, Schuman provides a kaleidoscopic insight into India's 'interim' landscape, which straddles diverse contradictions. So he is merely an observer, working instinctively, unwilling to dramatize a nation that does plenty of that on its own. He knows India is what it is, whether he photographs it or not. He doesn't moralize the fierce contradictions that are India; he doesn't pretend to understand them, either. What he does, authentically, is focus on the uplifting and the banal, the cinematic and the realistic, in equal measure. He captures what India truly is — a storm in our senses."
Below, select images from The Sartorialist: India, out November 8 from Taschen.