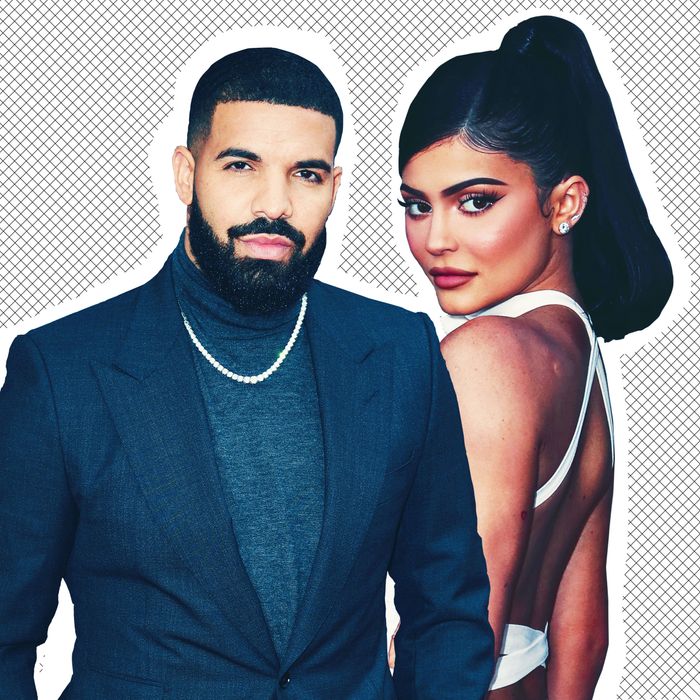 Weather advisory: Cuffing season is in full effect, please dress accordingly in plush, comfortable layers ideal for snuggling, and, if you're Drake, burn your horny sex watch in a fire.
People reported on Wednesday that, a month after Kylie's split from Travis Scott and untold months into Drake's bachelorhood, the 22-year-old reality-TV star and 33-year-old "One Dance" singer could be dating — at the very least they're spending more time together. A source told People: "[Drake] and Kylie have been spending time together recently. They've been friends for a long time and Drake is very close to the family."
Another source told People that the two are, in fact, more than friends and have been seeing each other "romantically" ever since Kylie's breakup.
TMZ's sources say Drake and Kylie are just friends, per the tabloid, "they are not spending any romantic time together, as other outlets have reported or speculated. We're told they've been at some events together."
We do have significant reported evidence the two have been in proximity to one another several times in recent days. Last week, for instance, Kylie was seen at Drake's birthday party in Los Angeles where, according to Us Weekly, she "spent the most time near Drake and his friends. Kylie was rapping to songs and dancing with her friends while she was next to Drake, but they weren't dancing together, they seemed to have a connection." According to the source, who may or may not hold up under a basic Captcha screening, Kylie was drinking fine Champagne and "seemed to be living her single best life." On Thursday, Kylie made an appearance at Drake's Halloween party in West Hollywood, where she allegedly stayed "super late."
An interesting bit of trivia: Drake actually performed at Kylie's Sweet 16 party back in August 2013. But we can save that for the wedding toasts.