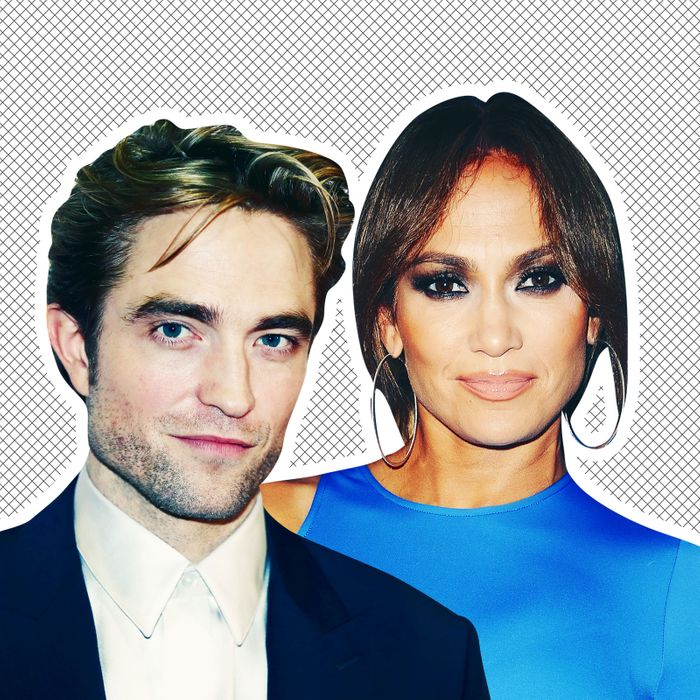 Hello, I have some great news: Jennifer Lopez has a new name for Robert Pattinson and that new name is "Bobby."
Yes, Robert Pattinson — who looks much more likely to be named Ephraim Winslow, or the Dauphin of France, even — has been rechristened, thanks to a new Variety interview with Lopez. The two actors sat down to discuss their recent work (Hustlers and The Lighthouse) which was when Bobby Pattinson was born:
Pattinson: Something I was trying to find for years was to do a ballet movie. And then my agent was like, "Why? Do you know how to ballet?" I'm like, "No."




Lopez: But why? Why, Bobby, tell us?! Is there something fascinating to you about the world of being a male ballet dancer?




Pattinson: I think there's a ballerina inside me.




Lopez: Yeah, there's a ballerina in there. It's the dance.




Pattinson: I really wanted to do it.
It's unclear if Lopez had encountered Pattinson previously, or if she coined him Bobby on the fly, having met him moments before their interview. Whatever the case, we're happy they had this chat, because in addition to giving us "Bobby Pattinson," Jennifer Lopez got tons of new information from him. Perhaps, this fun, new Bobby Pattinson likes to dish in a way the old Robert Pattinson didn't.
Another highlight from the interview is this quote from Pattinson talking about being a loser: "If I was going after parts which seem somehow relatable to my real self, I would be consistently playing chronically insecure losers." This is new, humanizing information from the actor. Even Pattinson — a beautiful, famous, six-foot-tall dreamboat — sometimes struggles with self-loathing. Maybe Lopez sensed this, because she went onto coddle young Bobby some more, sharing some encouraging words about his upcoming Batman role. "I think you'd be a great Batman, an awesome Batman," she tells him.
We also get Pattinson's complete lack of understanding on the significance of J.Lo's Super Bowl performance. (Pattinson is British, so it's reasonable for him to be a little ignorant.)
Pattinson: I don't know anything about football. So, you're playing at the Super Bowl?




Lopez: I am.




Pattinson: Are you excited?




Lopez: I am excited. I think there's not a musical artist in the world that doesn't dream of performing at the Super Bowl.
Lopez goes on to explain a little bit about the show, which I can imagine Pattinson responded to with polite nods of interest, and then this delightful interview ends. We can't wait until they reunite in When Jenny Met Bobby (2020).