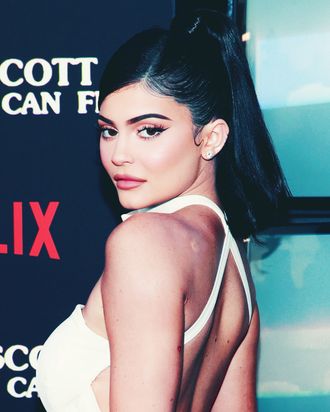 Kylie Jenner
Photo: Rich Fury/Getty Images
Well, the rumors turned out to be true: Kylie Jenner is selling a major stake of her eponymous beauty business to Coty, Inc., the global company that owns brands like CoverGirl and OPI.
On Monday morning, Coty and Jenner announced that the company has bought a 51 percent stake of Kylie Cosmetics for $600 million, Business Wire reports. According to a press release, the pair plans to "develop Kylie's existing beauty business into a global powerhouse brand." (As if Jenner's brand, which made the 22-year-old a billionaire at the age of 18, wasn't already a powerhouse.)
"I look forward to continuing the creativity and ingenuity for each collection that consumers have come to expect and engaging with my fans across social media," Jenner said in the release. Coty CEO Pierre Laubies, who echoed Jenner's excitement, lauded his new business partner as an industry trailblazer: "Combining Kylie's creative vision and unparalleled consumer interest with Coty's expertise and leadership in prestige beauty products is an exciting next step in our transformation and will leverage our core strengths around fragrances, cosmetics and skincare, allowing Kylie's brands to reach their full potential."
In short, Coty will be directing its energy toward the business side of developing the brand: manufacturing, distribution, research, and the like. Meanwhile, Jenner will maintain creative control and continue "building on her unrivaled global reach capabilities through social media."
Just another day in the life of the youngest-ever "self-made" billionaire!